Podcast: Top 3 2013 Best/Worst Summer Movies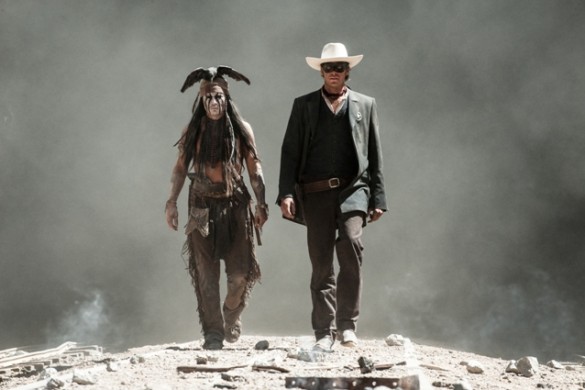 This week on the InSession Film Podcast, we dive deep into the best and worst summer films of 2013. Our summer movie discussion was a lenthy, in-depth, and fun look at why this summer wasn't as bad as you may think when it comes to film. Our Top 3 this week was more conversational than a list since there was so much to talk about. But here are some of the movies that Scott and JD discussed as they wrapped up the summer of 2013 and why it wasn't as bad as most people thought. JD broke these films down even further in a featured blog post from last week that you can read here.
Worst Movies:
JD
– R.I.P.D.
– White House Down
– After Earth
Scott
– The Grandmaster
– The Lone Ranger
– Star Trek: Into Darkness
Other Notable Worst Movies
The Internship, 2 Guns, and The Hangover III were movies that you could skip and you wouldn't miss a whole lot.
Big Disappointments
Man of Steel
Iron Man 3
Kick-Ass 2
Elysium
The Wolverine (for JD only)
Lee Daniels' The Butler
To note for these films, they are NOT bad movies. All of these films are enjoyable on some level but for some reason didn't live up to expectations for whatever reason and we explain on the podcast. And we realize that a lot of people sit on the fence with these movies. To some people, they were good so we'd love your feedback whether you agree or disagree with our picks.
Special Awards
Best and Worst Movie of the summer: The Lone Ranger (It's explained on the podcast)
Biggest Surprise: Turbo
One People Didn't Get: Pain & Gain (Again, it's explained on the podcast)
Best Movies
JD
– Pacific Rim
– Star Trek: Into Darkness
– World War Z
– Fast 6
– This is the End
– The World's End
Scott
– Pacific Rim
– World War Z
– Fast 6
– The Wolverine
– The Spectacular Now
– This is the End
Other notables are Monsters University, Despicable Me 2 and The Heat (which was a bit surprising). While Monsters University and Despicable Me 2 don't live up to their predecessors, they are effective for what they are trying to do.
The other big winners, that we collectively agree on, that make this a strong summer are the indie movies that came out.
Blackfish – The documentary so far this year.
The Spectacular Now
The Way, Way Back
Fruitvale Station – Michael B. Jordan better be nominated for an Oscar.
Blue Jasmine
Drinking Buddies – Jake Johnson is awesome.
Prince Avalanche
For the entire podcast, click here.
For more lists done by the InSession Film crew and other guests, be sure see our Top 3 Lists page.