Podcast: Top 3 1950's Movies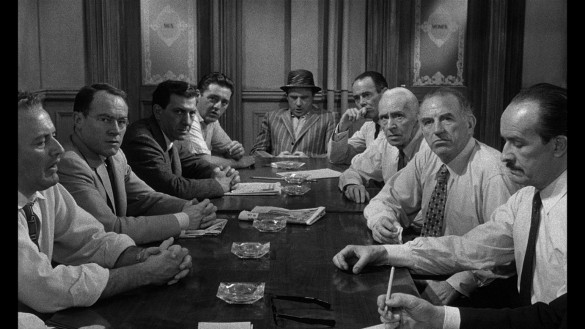 This week on the InSession Film Podcast, we had our first ever InSession Film Throwback Review where we discuss the original 1954 Godzilla. Going off of that, we decided to look a decade that brought us, easily, some of the best films of all-time. The '50′s were just a gold mine for film and while the topic is a bit broad, we did narrow it down with our own specific criteria. Either way, visiting this era was just a ton of fun and only made us want to explore it even further.
That being said, what 1950's would make your list? Here are the one's that made ours:
JD
1) The Earrings of Madam De
2) 12 Angry Men
3) North by Northwest
Blake
1) The Day the Earth Stood Still
2) 10 Commandments
3) Rear Window
Matt
1) 12 Angry Men
2) A Streetcar Named Desire
3) Rear Window
Honorable Mentions (Combined)
Anything else Hitchcock, On the Waterfront, Rebel Without a Cause, Bridge on the River Kwai
Hopefully you guys enjoyed our lists and if you agree or disagree with us, let us know in the comment section below. Perhaps we left out a favorite of yours? The 50's gave us so many classics that we didn't have time to go into,so there are plenty out there that we missed. What would be your Top 3? Leave a comment in the comment section or email us at insessionfilm@gmail.com.
For the entire podcast, click here or listen below.
For more lists done by the InSession Film crew and other guests, be sure see our Top 3 Movie Lists page.