Podcast: The Wind Rises – Extra Film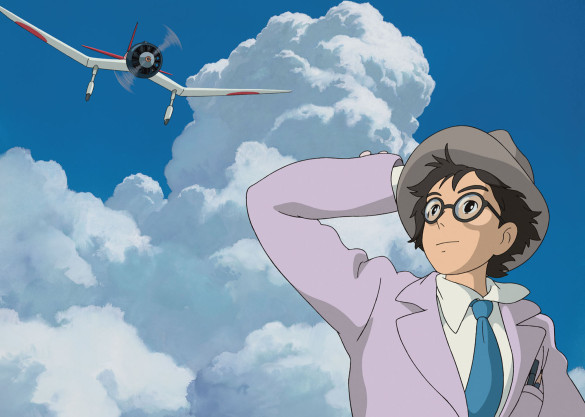 This week on the InSession Film Podcast: Extra Film segment, honorary co-host Matt Oakes from Silver Screen Riot joins us to review Hayao Miyazaki's last film, The Wind Rises. It's a gorgeous film with a touching and heartbreaking story, but still a brilliant film. As a side note, we are discussing the original Japanese version and not the English-dubbed version. It's a great film though and one to check out if you like Miyazaki's movies. It's sad to see Miyazaki leaving the industry, but he's left an amazing legacy and went out on a very high note.
Thanks again to Matt for joining us as he's always a fantastic guest. Be sure to go and read his stuff, his reviews are really great. He'll be at SXSW next week so be sure to pay attention to him to get all the latest happenings at that film festival.
Anyway, we hope you have fun listening to this week's Extra Film segment. Check out the show and let us know what you think in the comment section below. Hope you enjoy and thanks for listening!
– The Wind Rises Review (4:52)
Grades
JD: A
Matt: B
– Music
Journey (Dreamy Flight) – Joe Hisaishi
The Return of the Eagle – Atli Örvarsson
We try to make this the best movie podcast we possibly can and we hope you enjoy them. Be sure to subscribe on iTunes and Stitcher and please leave us a review on iTunes. You can also find us on Soundcloud and Spreaker as well. We really appreciate all your support.
Subscribe to our Podcasts RSS
Subscribe to our Podcasts on iTunes
Listen on Stitcher
The Lego Movie – Extra Film
Mobile App
To hear this Extra Fim episode and everything else we do, download our apps on the Amazon Market for Android and the Podcast Box app on IOS devices. You can also buy any of our Premium Podcasts for just a small donation of $0.99. This helps support the weekly show and everything we do. We greatly appreciate the support.