Podcast: The Master, Top 3 2014 Fall Films – Episode 80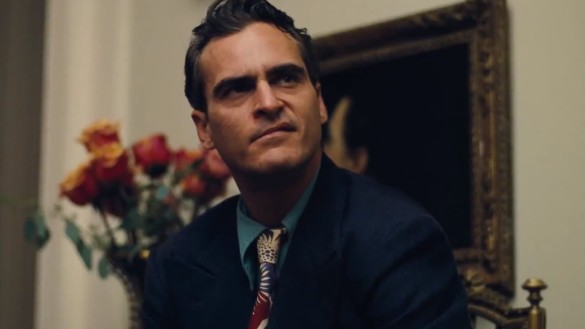 This podcast brought to you by Audible.com. Sign up today for a FREE audiobook and 30-day trial and thanks for your support!
This week on the InSession Film Podcast, Max and Michael from The QFilmcast joins us as we do our second ever InSession Film Throwback Review as we discuss The Master from director Paul Thomas Anderson in anticipation for Inherent Vice and other great films this fall. Going off of that we discuss our Top 3 2014 Fall Films that we are most looking forward to, which led some amazing and fun discussion regarding the hype surrounding this year's fall season at the movies. Due to time constraints, we moved our Movies We've Seen This Week segment to the after credits section of the show.
As usual, Max and Michael were fantastic guest and we couldn't recommend their podcast enough. By now most of us have Netflix or have access to it in some way, so subscribing to these guys is easily worth your time. Also, just a reminder to check out last week's Extra Film where we discussed Magic in the Moonlight and Frank!
Anyway, check out the show and let us know what you think in the comment section below. Thanks for listening and thanks for supporting our podcast!
– The Master Movie Review (8:19)
Grades
JD: A+
Brendan: A+
Max: 8/10 Paint Thinner Cocktails
Michael: 7/10 Paint Thinner Cocktails
– Top 3 2014 Fall Films (41:05)
This week's theme is all about anticipation, and more specifically, the fall season at the movies. The fall is usually a time of the year we can expect some of the best films of the year, and by all accounts, 2014 seems to be the case. There are many films coming out this fall that we are extremely excited for and our Top 3 this week was difficult but we had a great time discussing the top 3 films we're most anticipating. That being said, what would be your Top 3?
RELATED: Listen to Episode 79 of the InSession Film Podcast!
– Movies We've Seen This Week (Post-Credits)
JD: The Master, Tape, If I Stay, Nebraska, Expendables 3, Frank, The Lone Ranger (last 20 minutes)
Brendan: Frank, Magic in the Moonlight, There Will Be Blood, Magnolia, E.T., The Lone Ranger (last 20 minutes)
Max: Calvary, Serpico
Michael: A Most Wanted Man
– Music
No Other Love – Jonny Greenwood
Now I Take Everything From You – Dean Valentine
All of Me – Tanlines
The Return of the Eagle – Atli Örvarsson
Subscribe to our Podcasts RSS
Subscribe to our Podcasts on iTunes
Listen on Stitcher
InSession Film Podcast – Episode 80
Next week on the show:
Main Review – TBD
Top 3 – TBD
Help Support The InSession Film Podcast
If you want to help support us, there are several ways you can help us and we'd absolutely appreciate it. For more information, please visit our Donate page here. Every penny goes directly back into supporting the show and we are truly honored and grateful. Thanks for your support and for listening to the InSession Film Podcast!