Podcast: 2015 Summer Recap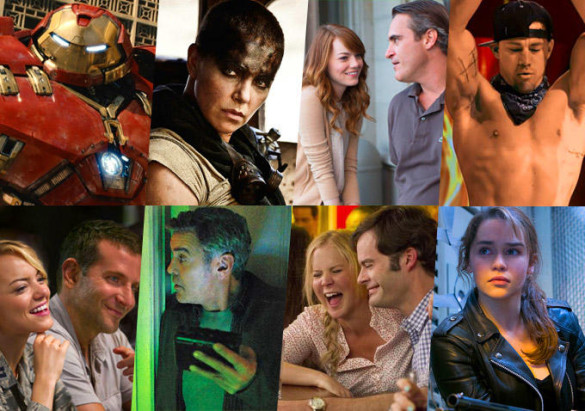 This week on the InSession Film Podcast, we didn't have a proper top 3 as we usually do, but instead we decided to take a look back at this year's summer and discuss the good and the bad. Kicking things off with Avengers: Age of Ultron and going all the way to this last weekend, this summer saw some pretty big films as well as some great indies too.
That being said, what was your favorite summer movie of 2015? Here are a few films we discussed on the show:
May
Avengers: Age of Ultron
Tomorrowland
Mad Max: Fury Road
Slow West
Maggie
June
Jurassic World
Inside Out
Ted 2
Me and Earl and the Dying Girl
Dope
Love & Mercy
July
Terminator: Genisys
Magic Mike: XXL
Minions
Ant-Man
Trainwreck
Pixels
Paper Towns
Southpaw
Mission: Impossible – Rogue Nation
The End of the Tour
Irrational Man
The Look of Silence
Mr. Holmes
The Stanford Prison Experiment
August
Fantastic Four
The Gift
Straight Outta Compton
The Man from U.N.C.L.E.
Cop Car
Digging for Fire
Mistress America
*Keep in mind, we didn't have time to discuss all the films we saw this summer but you can catch all of our thoughts on this year's summer films in our archives. Click here to hear more!
Hopefully you guys enjoyed our discussion of this year's summer movies. And as mentioned above, we didn't get a chance to discuss everything from this summer, so let us know your thoughts on either the films we did get to mention or any films we left off the table. Leave a comment in the comment section or email us at [email protected].
For the entire podcast, click here or listen below.
For more on our usual top 3 lists done by the InSession Film crew and other guests, be sure see our Top 3 Movie Lists page.