Oscar Review: Les Misérables (Best Picture)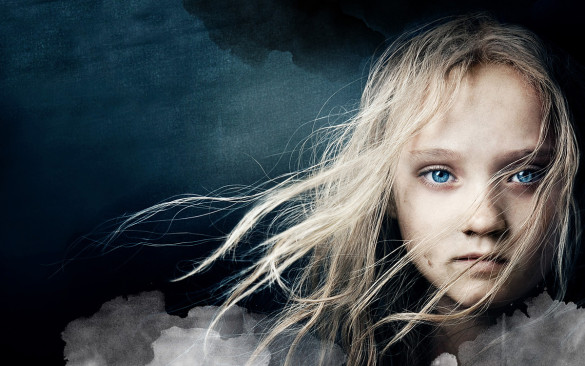 Director: Tom Hooper
Writers: William Nicholson, Alain Boublil, Claude-Michel Schönberg, Victor Hugo
Stars: Hugo Jackman, Anne Hathaway, Russell Crowe, Amanda Seyfried
Synopsis: In 19th-century France, Jean Valjean, who for decades has been hunted by the ruthless policeman Javert after he breaks parole, agrees to care for factory worker Fantine's daughter, Cosette. The fateful decision changes their lives forever.
DIRECTION
I loved what Tom Hooper did in this film. I thought the set design, the costumes, and the performances were all great. The opening scene with "Look Down" was incredible and set the tone between Crowe and Jackman's characters. It left you with a high energy level that I thought carried throughout most of the film. There was some downtime in the middle of the film, but I thought he brought it some great humor with Sacha Baren Cohen's character. The direction to have then sing live on set was the best choice he could of made in my opinion. The live singing really brought these characters to live and gave the actors and actresses room to really fill their voice and bring out their "A" game. It was a bold move not know how it would turn out, but it was a decision that made it all worth it.
Grade: A+
SCRIPT
A strong script by a team of writers who know screenplay and musical performances. This movie allowed for some great acting and the songs were fun to listen to. It even had it's own original song that was sung by Jackman's character that I really like a lot. The talk singing sometimes was unnecessary which brought the grade down for me a little bit. I don't mind that a little bit, but most of it made the scenes drag on, uninteresting, and sometimes even confusing. Overall though, it didn't ruin the script for me and I loved it.
Grade: A-
PERFORMANCES
The performances in this film were just incredible. Hugh Jackman and Anne Hathaway killed it. I loved Hathaway in the film, but because of her role and the amount of screen time she had, I'm not sure if it's worth the nomination for an Oscar. But that being said, I did love what she did on screen when she was there, so kudos to hear and I support her in the nomination. How about Amanda Seyfried in this movie? She was amazing and pulled off her character well. I really felt her pain and she drew me in with her emotions and she was going back and forth between her love interest and the love she has for her father. Speaking of, I loved Eddie Redmayne in this as well. He was the perfect guy for that role and really drew you in to the character. His love and gratitude is all over his character. Russell Crowe is my only downside to the performance. While Crowe fits the character of Javert, a ruthless police officer, his voice didn't sell me at all and I didn't think he was great by any means.
Grade: A-
SCORE
Since it was a musical, there is no original score so I'll grade it on the music overall. The music for this film is done very well. The orchestra, led by conducter Stephen Brooker, was amazing with this orchestral tones and sometimes dramatic melodies. I loved it all.
Grade: A+
Overall Grade: A