Op-ed: Sondheim on Film
As someone who began her lifelong passion for theatre at the age of 13, I was devastated by the loss of the great Stephen Sondheim. He died at a time when Company is back on Broadway, he is featured in the film Tick Tick Boom, and a brand new version of West Side Story has just come to movie theaters. It is a fitting tribute to a man that was the bridge between the classic musicals of the 1950's, to the modern ground-breaking works of today, such as Hamilton.  For those who don't live near a major city, but would still like to enjoy the works of the Great Mr. Sondheim, there are several film adaptations of his works to enjoy.
The best received adaptation of a Sondheim musical  is 1961's West Side Story, based on the 1957 Broadway show. With a score from Leonard Bernstein, and lyrics written by a 26 year old Sondheim, this adaption is the first film that two directors had to share a Best Director Oscar- one for Robert Wise, and one for Jerome Robbins, who directed and choreographed the original Broadway show. This musical adaptation, inspired by Romeo and Juliet, won a total of ten Academy Awards, including awards for both supporting actors (George Chakiris and the divine Rita Moreno).  The dancing is perfect, the score is stunning, the story is tragic. Natalie Wood wasn't a singer, but her portrayal of the young and lovely Maria is heart-breaking. Chakiris and Moreno are the real stars here, dazzling in their dance numbers. While it still holds up today, the main issue is the use of brown-face for the majority of the actors in the film. When people today ask me why this film needed the current remake, this is the main reason why.  Still, West Side Story is an incredible piece of art, and I recommend it highly.  Best Musical Numbers: "America," "Cool," and "Tonight."
Less known, except to some of us who took Latin in high school (which, of course, I did), is the 1966 version of A Funny Thing Happened on the Way to the Forum. Based on Sondheim's 1962 musical, it adapts several Ancient Roman Plautine comedies. It stars several members of the original Broadway cast, including the iconic Zero Mostel, and Jack Gilford, and also stars a very young, romantic Michael Crawford. It's the story of a slave (Mostel) who tries to help his master's son (Crawford) marry his beloved. If he is able to get them together, he will gain his freedom.  This film is extremely silly, bawdy, and sweet. Best Musical Numbers: "Comedy Tonight," "Free," and "Everybody Ought to Have a Maid."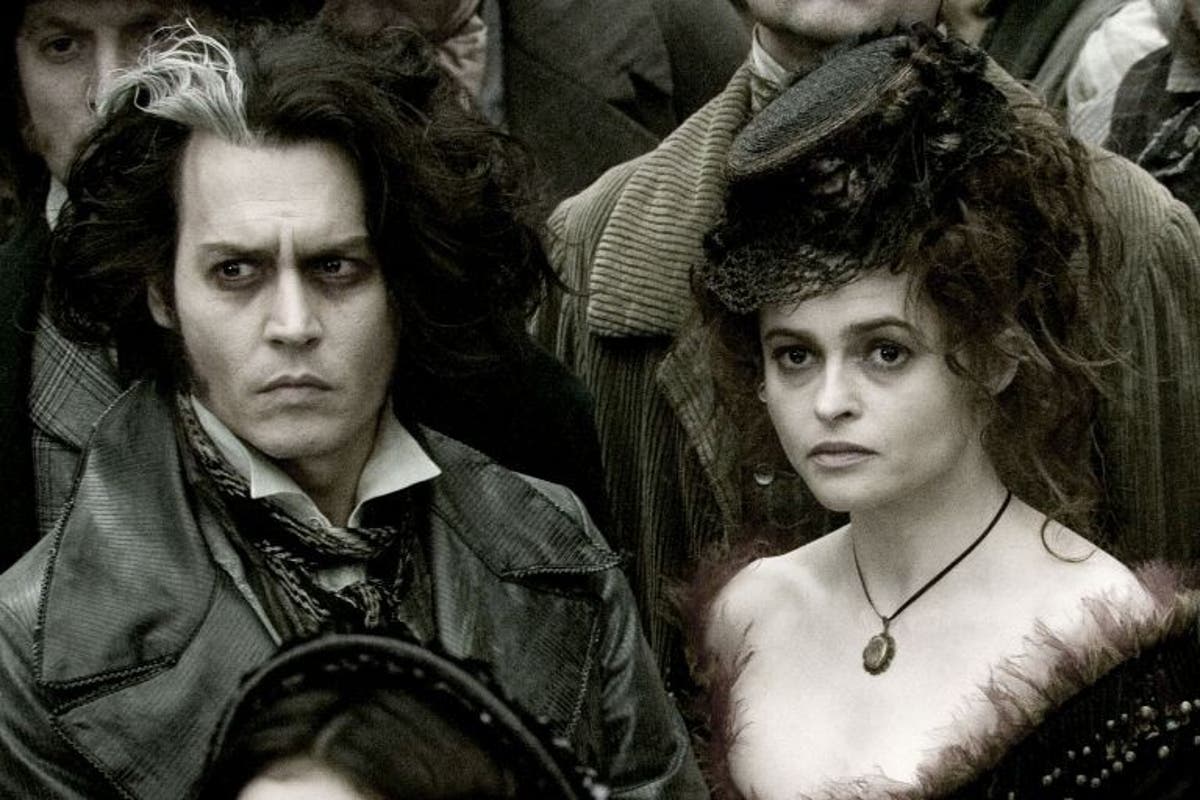 The film version of my personal favorite Sondheim musical, A Little Night Music, came out in 1977.  This musical is based on the 1955 Ingmar Bergman film, Smiles of a Summer Night. It deals with liaisons between several sets of people, with several partners switching by the end. It stars several members of the original cast, such as Len Cariou, Hermione Gingold, and Laurence Guittard. The film adds Elizabeth Taylor, Diana Rigg, and Lesley-Anne Down to round out the cast. It's definitely not my favorite adaptation of Sondheim, as it changes some of the music that I love, but still, the characters and score are truly lovely, with some of Sondheim's best lyrics. Best Musical Numbers: "You Must Meet My Wife," "A Weekend in the Country," and "Send in the Clowns."
Into the Woods, directed by Rob Marshall,  came to the big screen in 2014. Based on the 1988 musical, Into the Woods blends together various fairy-tales while also showing the universal struggles of life. It is an adequate adaptation of a great show, with Anna Kendrick, a wonderful singer, as Cinderella, and James Corden, who has theatre experience, as the Baker. Because of the decision to change quite a bit of the story with Rapunzel, some of the real depth of the character of the Witch (played by Meryl Streep) is lost in the translation to film. If someone is looking for a way to get into Sondheim musicals, this would be a great introduction. The story is easy to follow, and one understands it on deeper levels with each viewing. Best Musical Numbers: "Into the Woods," "Hello, Little Girl," and "Children will Listen."
Sweeny Todd: The Demon Barber of Fleet Street is, in my opinion, Sondheim's masterpiece. This is the dark and tragic tale of a barber who  returns to 19th century London after escaping imprisonment due to trumped up charges, to seek revenge on the men who ruined his life and family. It was appropriate that TIm Burton directed this moody period piece in 2007. The strength of this film is in the performances of Johnny Depp and Helena Bonham-Carter. They play two of the bleakest characters in theatre with both a sense of gravity, as well as a sense of humor when appropriate.  The biggest flaw in this film is that they have to dilute a rich, operatic score, and rely on "talk-singing" of the actors. See the film.  If you like it, please do yourself a favor and go buy the Original Broadway Cast Recording and hear the music as it actually should be.  You will thank me. Best Musical Numbers: "Poor Thing," "Joanna," "Have a Little Priest."
While most of the time, film adaptations of great Broadway musicals pale in comparison. Nothing can truly compare to the rich lushness of a full orchestra. However, many of the Sondheim adaptations are quite good, and are a wonderful introduction to his music. I'm looking forward to seeing the new adaptation of West Side Story and seeing how the work of this legend lives on for a new generation.