Whilst 2020 was a year that many actors seemed to appear in so little, there was one actress that seemed to work harder than anyone else. It was easy to see who was my most-watched actress across new releases of the year, and that is Anya Taylor-Joy. She is someone that continued to prove to be a strong actress after her debut in Robert Eggers' The VVitch (2015) but has only improved upon her craft since then.
Even when excluding her television work in what has become one of the biggest shows of the year, The Queen's Gambit, there were three completely different films that were first shown this year that had her heavily featured. Not only that, but she delivered fantastic performances in every film that she starred in this year and gave her all to each character she was cast in.
Emma.
Back at the start of 2020, Anya Taylor-Joy played the famous Emma Woodhouse in an adaptation of Jane Austen's 1815 novel of the same name. Taylor-Joy vanishes into the quirky role easily, and whilst I was not in love with the film, she was the best part of it. This is a role that, if done badly, makes the character completely unrelatable and there for comedic effect, and yet Taylor-Joy gives some heart and emotion to this version of Emma Woodhouse. If there is someone that could be transported back to the early 1800s and sell this character within that world, it is Anya Taylor-Joy.
The New Mutants
This project may have been cursed for numerous years now, but that does not mean that everything within The New Mutants was as bad as we expected. Once again, Anya Taylor-Joy is the best part of this film as Illyana Rasputin, a young mutant who seems tough on the outside, but is tortured on the inside with the abuse she suffered through in the past. It is not just the writing of Illyana that is the strongest character in the film, but also the performance given by Taylor-Joy. She sells the role and has to perform a balancing act between being the tough girl at the start, whilst also having these intense scenes encountering some terrifying creatures linked to her past. If I had to give a reason for people to watch The New Mutants (a film that, once again, I did not fully love), I would still tell people that there is a strong performance from Anya Taylor-Joy.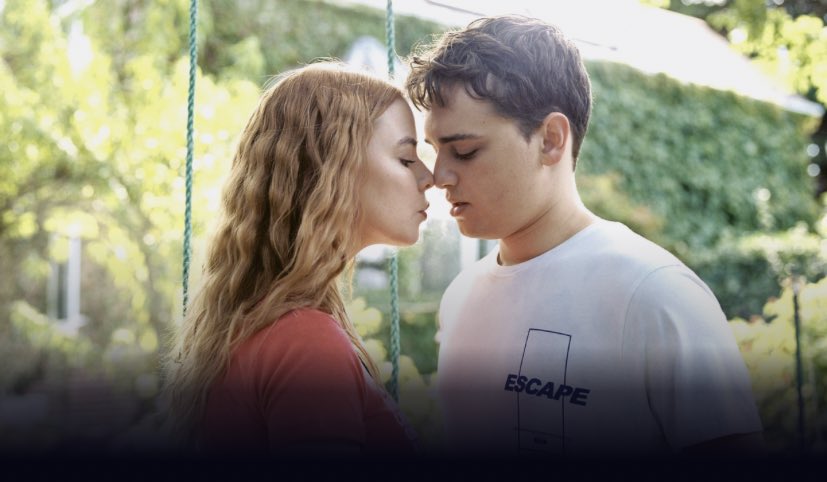 Here Are the Young Men
This will be a film that I suspect not many people are aware of, but it is one that I covered on this website after watching it at the 2020 Raindance festival. Here Are the Young Men is an Irish independent film starring Taylor-Joy alongside 1917's Dean-Charles Chapman and Sing Street's Ferdia Walsh-Peelo about a particular incident that shapes the actions and beliefs of these young teenagers in the 1980s. With many strong performances within this film, Taylor-Joy fit in incredibly well within this cast and is given some of the toughest moments within the film. It is one that has not had its full release yet, so I do encourage everyone to check out Here Are the Young Men when it does release.
What the Future Has in Store
2020 was not only a good year for Anya Taylor-Joy because of the films (and TV series) that she starred in. She also made a big signing to be part of the Mad Max franchising, playing Charlize Theron's Imperator Furiosa in a prequel movie focusing on that character. This was a character that many people were upset was getting recast, but hearing that Taylor-Joy was the person cast in the role made many people relax a little and have hope that this new project will be a success.
With the major success coming off the end of the year with The Queen's Gambit in particular and with the general release of Here Are the Young Men to come, here's hoping that 2021 will also be a great year for what is one of the most exciting actresses on the scene right now.