Podcast: Wild at Heart / Gunpowder Milkshake – Extra Film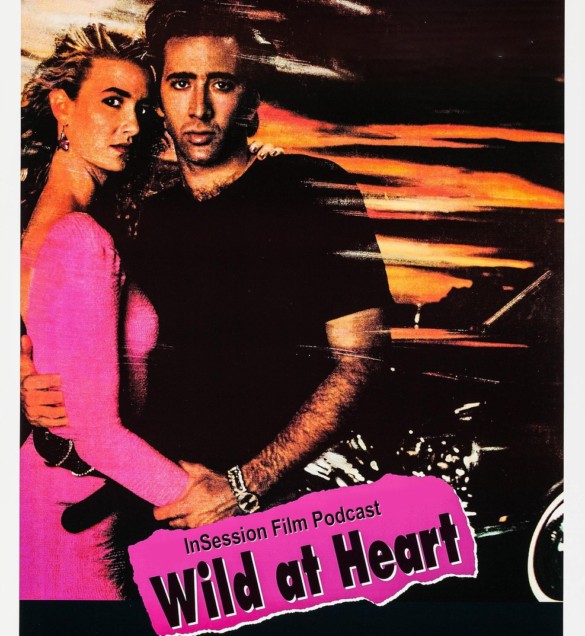 This week on Extra Film, Ryan and Jay continue their David Lynch Movie Series with romantic epic Wild at Heart and they discuss the newest action film from Netflix Gunpowder Milkshake!
During the week of Cannes, the Extra Film boys return to discuss Lynch's Palme d'Or winner Wild at Heart. With a mix of toxic romance, Elvis songs, and callbacks to The Wizard of Oz, Lynch makes a sexy, violent love story about the dangers of society set within the minds of two star-crossed lovers. Led by wonderful performances from Cage, Dern, and Ladd, Wild at Heart is a damn delight.
In the back half of the episode, the guys review the latest John-Wick ripoff, Gunpowder Milkshake. With boring action, terrible acting by the lead, and being way too long, this is a misfire for Netflix, who clearly want to start a franchise with this movie. The supporting actresses are good and the world are interesting but everything seems like a retread and Ryan and Jay didn't go for it at all.
Thanks for listening!
– Movie Review: Wild at Heart (4:51)
Director: David Lynch
Screenplay: David Lynch
Stars: Nicolas Cage, Laura Dern, Willem Dafoe, Crispin Glover, Diane Ladd
– Movie Review: Gunpowder Milkshake (1:03:41)
Director: Navot Papushado
Screenplay: Navot Papushado, Ehud Lavski
Stars: Karen Gillan, Lena Headey, Carla Gugino, Chloe Coleman, Michelle Yeoh, Angela Bassett
– Music
Love Me Tender – Elvis Persley
It's All Over Now, Baby Blue – The Animals
The Return of the Eagle – Atli Örvarsson
We try to make this the best movie podcast we possibly can and we hope you enjoy them. Subscribe today on iTunes, Spotify, or Stitcher, and please leave us a review on iTunes. You can also find us on Soundcloud, PlayerFM, and TuneIn Radio as well. We really appreciate all your support of the InSession Film Podcast.
Subscribe to our Podcasts RSS
Subscribe to our Podcasts on iTunes
Listen on Spotify
Listen on Stitcher
Wild at Heart / Gunpowder Milkshake – Extra Film
To hear this Extra Film episode and everything else we do, download our apps on the Amazon Market for Android and the Podcast Source app on IOS devices. The mobile app covers all of our main shows, bonus podcasts and everything else relating to the InSession Film Podcast. Thanks for your wonderful support and for listening to our show. It means the world to us.