Podcast: Uncut Gems / Clemency – Extra Film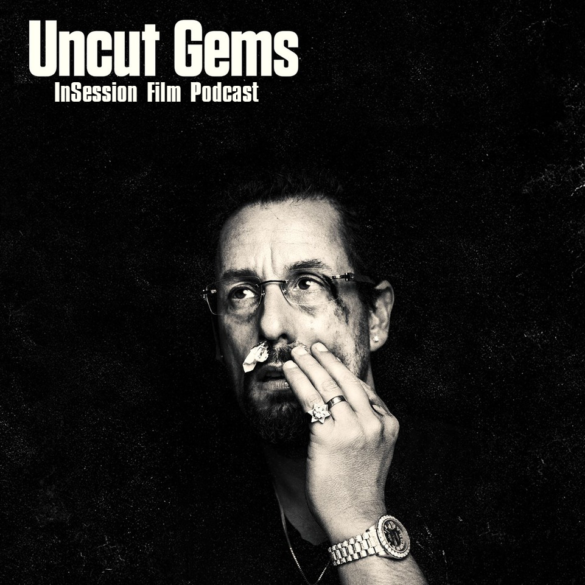 This week on the InSession Film Podcast: Extra Film segment, Ryan and Jay discuss Uncut Gems and Clemency.
With Uncut Gems, we get the much-anticipated follow-up to the Safdie Brother's 2017 thriller Good Time. Though Good Time seemed a divisive film by some, Uncut Gems has been seen as one of the best films from 2019, with one of the best performances of the year from Adam Sandler. There was a lot to tackle with this review and the guys came ready with extremely positive takes on it.
In the back half of the episode, the guys talk about the prison drama, Clemency. This one premiered back at the Sundance Film Festival in early 2019, but has garnered a lot of buzz, espcially for stars Alfre Woodard and Aldis Hodge. Not a long conversation from the boys but lead to some interesting thoughts.
On that note, have fun with this week's Extra Film segment and let us know what you think in the comment section below. Thanks for listening!
– Movie Review: Uncut Gems (2:43)
Director: Josh Safdie, Benny Safdie
Screenplay: Josh Safdie, Ronald Bronstein, Benny Safdie
Stars: Adam Sandler, Julia Fox, Kevin Garrnett, Idina Menzel
– Movie Review: Clemency (49:12)
Directors: Chinonye Chukwu
Screenplay: Chinonye Chukwu
Stars: Alfre Woodard, Wendell Pierce, Aldis Hodge
– Music
The Ballad of Howie Bling – Dan Lopatin
Death Row – Chris Stapleton
The Return of the Eagle – Atli Örvarsson
We try to make this the best movie podcast we possibly can and we hope you enjoy them. Subscribe today on iTunes, Spotify or Stitcher, and please leave us a review on iTunes. You can also find us on Soundcloud, PlayerFM and TuneIn Radio as well. We really appreciate all your support of the InSession Film Podcast.
Subscribe to our Podcasts RSS
Subscribe to our Podcasts on iTunes
Listen on Spotify
Listen on Stitcher
Uncut Gems / Clemency– Extra Film
Mobile App
To hear this Extra Film episode and everything else we do, download our apps on the Amazon Market for Android and the Podcast Box app on IOS devices. The mobile app covers all of our main shows, bonus podcast's and everything else relating to the InSession Film Podcast. Thanks for your wonderful support and for listening to our show. It means the world to us!