Podcast: The Straight Story / Nine Days – Extra Film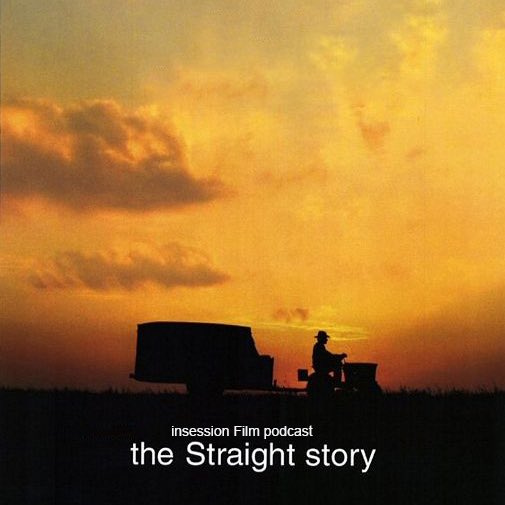 This week on Extra Film, Ryan and Jay continue their David Lynch Movie Series with the Disney biopic The Straight Story and they discuss the newest indie drama,Nine Days!
Following up their conversation on Lost Highway, the Extra Film boys take a detour away from the noir thriller genre to talk about Lynch's simplest film in his filmography, The Straight Story. In a film centered around an old man riding a lawn mower to visit his estranged brother, Lynch is able to find true humanity in this simplistic film. Jay absolutely loved the film, while Ryan respected it more than loved it, but Jay does do his best to convince his co-host that there is more to this film than meets the eye.
In the back half of the episode, the guys' review Nine Days. Billed in the festival circuit last year as one of the most original indies to come out in some time, this sci-drama with a religious angle really shines due to his creativity and dazzling cast. Ryan considers it one of the best films of the year, while Jay respects it more than loves it. It's one of those episodes this week where one host is over the moon on something and the other is neutral, but it's still a great listen nonetheless.
Thanks for listening!
– Movie Review: The Straight Story (4:13)
Director: David Lynch
Screenplay: John Roach, Mary Sweeney
Stars: Richard Farnsworth, Sissy Spacek, Harry Dean Stanton
– Movie Review: Nine Days (52:29)
Director: Edson Oda
Screenplay: Edson Oda
Stars: Winston Duke, Zazie Beetz, Benedict Wong, Tony Hale, Bill Skarsgård
– Music
Laurens Walking – Straight Story Soundtrack
The Return of the Eagle – Atli Örvarsson
We try to make this the best movie podcast we possibly can and we hope you enjoy them. Subscribe today on iTunes, Spotify, or Stitcher, and please leave us a review on iTunes. You can also find us on Soundcloud, PlayerFM, and TuneIn Radio as well. We really appreciate all your support of the InSession Film Podcast.
Subscribe to our Podcasts RSS
Subscribe to our Podcasts on iTunes
Listen on Spotify
Listen on Stitcher
The Straight Story / Nine Days – Extra Film
To hear this Extra Film episode and everything else we do, download our apps on the Amazon Market for Android and the Podcast Source app on IOS devices. The mobile app covers all of our main shows, bonus podcasts and everything else relating to the InSession Film Podcast. Thanks for your wonderful support and for listening to our show. It means the world to us.