Podcast: The Social Network/ On the Rocks – Extra Film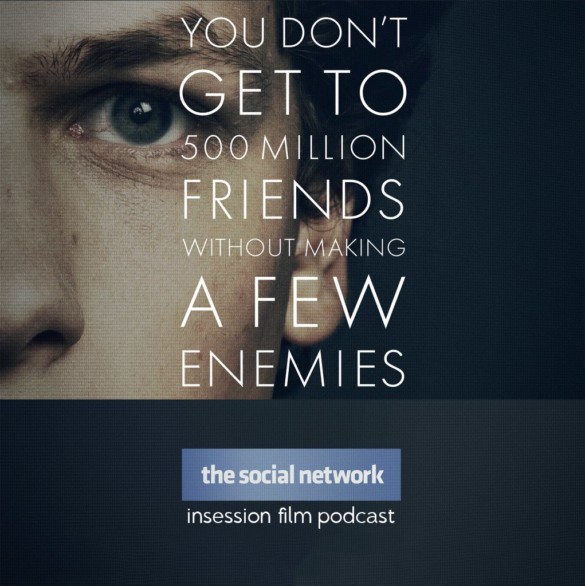 On this week's Extra Film, Ryan and Jay continue their David Fincher Movie Series with The Social Network, and then they review the latest from Sofia Coppola, On the Rocks.
Following their discussion The Curious Case of Benjamin Button, the Extra Film boys head into one of the most popular films they've ever reviewed on the show, The Social Network. Marred as one of the best films of the 2010s, The Social Network has an all-time script from Sorkin and top-notch direction from Fincher. Match it with a stellar cast, the film has defined a generation and the social media company they've grown up with. In what might be their best episode of the Fincher series yet, the dive deep into The Social Network, and leave no stone unturned.
After that, the boys turn to Sofia Coppola's On the Rocks. Known as one of the most unique directors working today, this is the first time the guys have been able to explore a film from Coppola. Her reteaming with actor Bill Murray, plus setting the film in New York City, makes for her most personal film since Lost in Translation. Without getting into spoilers, Ryan and Jay really do their best to let you know just how much they loved this film and wish Coppola will do more efforts like this going forward.
Thanks for listening!
– Movie Review: The Social Network (3:50)
Director: David Fincher
Screenplay: Aaron Sorkin
Stars: Jesse Eisenberg, Andrew Garfield, Justin Timberlake, Armie Hammer, Rooney Mara
– Movie Review: On the Rocks (1:06:32)
Directors: Sofia Coppola
Screenplay: Sofia Coppola
Stars: Bill Murray, Rashida Jones, Marlon Wayans
– Music
Trent Reznor, Atticus Ross – Hand Covers Bruise
Phoenix – Identical
The Return of the Eagle – Atli Örvarsson
We try to make this the best movie podcast we possibly can and we hope you enjoy them. Subscribe today on iTunes, Spotify or Stitcher, and please leave us a review on iTunes. You can also find us on Soundcloud, PlayerFM, and TuneIn Radio as well. We really appreciate all your support of the InSession Film Podcast.
Subscribe to our Podcasts RSS
Subscribe to our Podcasts on iTunes
Listen on Spotify
Listen on Stitcher
The Social Network/ On the Rocks – Extra Film
Mobile App
To hear this Extra Film episode and everything else we do, download our apps on the Amazon Market for Android and the Podcast Box app on IOS devices. The mobile app covers all of our main shows, bonus podcast's and everything else relating to the InSession Film Podcast. Thanks for your wonderful support and for listening to our show. It means the world to us!