Podcast: The Matrix Revolutions / Supernova – Extra Film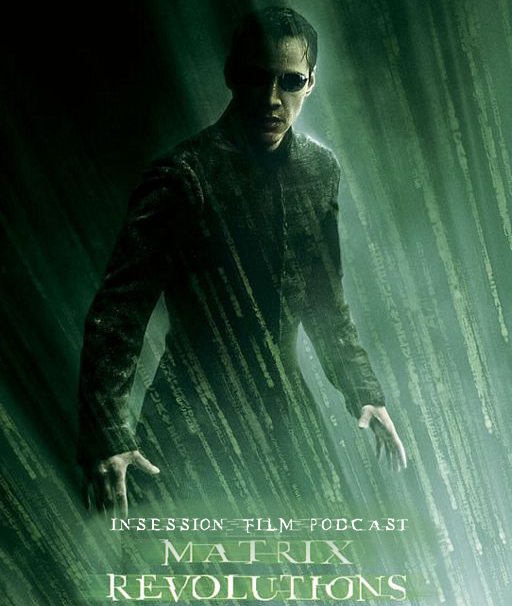 On this week's Extra Film, Ryan and Jay continue their Wachowski Sisters Movie Series with The Matrix Revolutions, and they also the indie drama, Supernova.
After the massive success of Reloaded, the Matrix trilogy was put to bed six months later with the release of The Matrix Revolutions. Deemed by many then and now as a giant blunder and a disappointing end to the trilogy, The Matrix Revolutions is a movie you just either like or don't. In this review, Ryan and Jay are clearly on opposite ends of this film, leading to a fun conversation on the third chapter of the Matrix saga, and what they think should happen in the fourth installment.
In the back half of the episode, the boys talk about the indie drama Supernova. Lead by two outstanding lead performance, Supernova is a tender drama about the connection between lovers and partners, and how death can affect those relationships. It's a deep film and the guys cover it in-depth.
Thanks for listening!
– Movie Review: The Matrix Revolutions (3:29)
Director: Lana Wachowski, Lilly Wachowski
Screenplay: Lana Wachowski, Lilly Wachowski
Stars: Keanu Reeves, Laurence Fishburne, Carrie-Anne Moss, Hugo Weaving
– Movie Review: Supernova (51:57)
Director: Harry Macqueen
Screenplay: Harry Macqueen
Stars: Colin Firth, Stanley Tucci
– Music
Main Title – Don Davis
Supernova – Keaton Henson
The Return of the Eagle – Atli Örvarsson
We try to make this the best movie podcast we possibly can and we hope you enjoy them. Subscribe today on iTunes, Spotify, or Stitcher, and please leave us a review on iTunes. You can also find us on Soundcloud, PlayerFM, and TuneIn Radio as well. We really appreciate all your support of the InSession Film Podcast.
Subscribe to our Podcasts RSS
Subscribe to our Podcasts on iTunes
Listen on Spotify
Listen on Stitcher
The Matrix Revolutions / Supernova – Extra Film
To hear this Extra Film episode and everything else we do, download our apps on the Amazon Market for Android and the Podcast Source app on IOS devices. The mobile app covers all of our main shows, bonus podcasts and everything else relating to the InSession Film Podcast. Thanks for your wonderful support and for listening to our show. It means the world to us.