Podcast: The Big Sleep / Nitram – Extra Film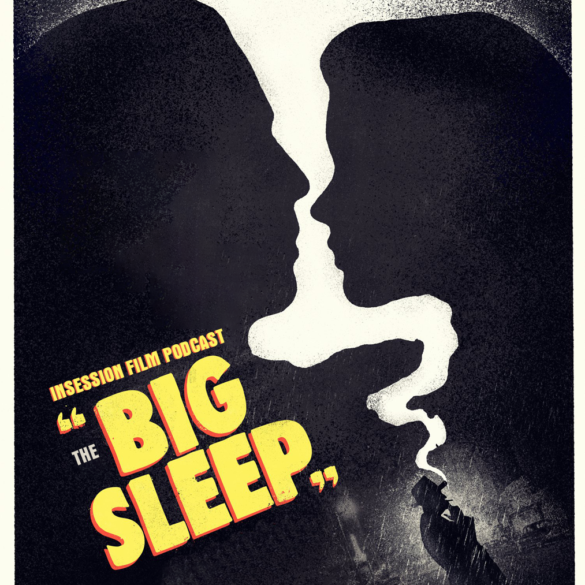 This week on Extra Film, Ryan and Jay continue their Howard Hawks Movie Series with his 1946 film The Big Sleep and they also review Justin Kurzel's new movie Nitram!
The Big Sleep is a compelling film noir and somewhat of a turn for Hawks as we enter the Humphrey Bogart collaboration. Regardless of what you think about the film overall, there's certainly a lot to talk about with those two legends and the work they put in for this entry. As for Nitram, it's a film that's gone completely under the radar, but it's one of the best surprises of the year so far.
On that note, check out this week's show and let us know what you think in the comment section. Thanks for listening and for supporting the InSession Film Podcast!
– Movie Review: The Big Sleep (7:10)
Director: Howard Hawks
Screenplay: William Faulkner, Leigh Brackett, Jules Furthman
Stars: Humphrey Bogart, Lauren Bacall, Martha Vickers, Dorothy Malone
– Movie Review: The Lost City (58:22)
Director: Justin Kurzel
Screenplay: Shaun Grant
Stars: Caleb Landry Jones, Judy Davis, Essie Davis
– Music
The Big Sleep – Max Steiner
Take A Long Line – The Angels
The Return of the Eagle – Atli Örvarsson
We try to make this the best movie podcast we possibly can and we hope you enjoy them. Subscribe today on iTunes, Spotify, or Stitcher, and please leave us a review on iTunes. You can also find us on Soundcloud, PlayerFM, and TuneIn Radio as well. We really appreciate all your support of the InSession Film Podcast.
Subscribe to our Podcasts RSS
Subscribe to our Podcasts on iTunes
Listen on Spotify
Listen on Stitcher
The Big Sleep / Nitram – Extra Film
To hear this Extra Film episode and everything else we do, download our apps on the Amazon Market for Android and the Podcast Source app on IOS devices. The mobile app covers all of our main shows, bonus podcasts and everything else relating to the InSession Film Podcast. Thanks for your wonderful support and for listening to our show. It means the world to us.