Podcast: The Apartment / Shiva Baby – Extra Film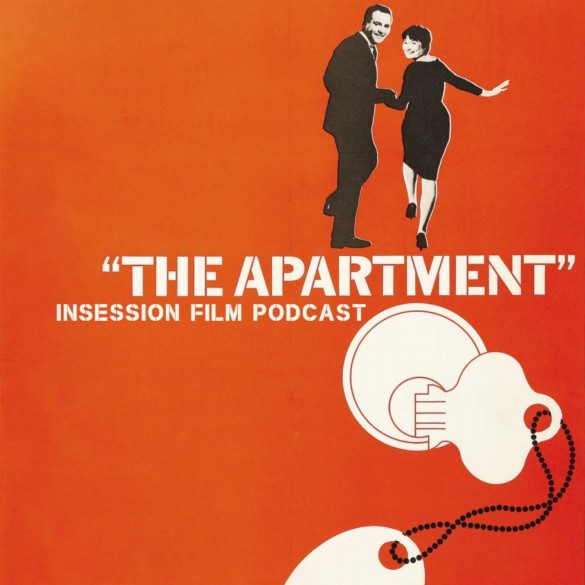 This week on Extra Film, Ryan and Jay conclude their Billy Wilder Movie Series with his classic The Apartment, and they also discuss the indie comedy Shiva Baby.
After talking about Some Like It Hot, the boys end their Wilder Movie Series on his other 1960 Best Picture film, The Apartment. Regarded as one of the best Best Picture winners of all time, Wilder brings in a wonderful trio of performances to demonstrate what love in the workplace was like at the time. Funny, tragic, and romantic, The Apartment is still as good as when it was released.
In the back half of the episode, the boys talk about the indie comedy Shiva Baby. An indie darling on the festivals last year, Shiva Baby has graced the VOD platforms to critical acclaim as a deeply personal look at a young Jewish girl's life crumbling around her at a religious service. While it may not have been the guy's favorite film, they still say there is a lot to admire about it.
Thanks for listening!
– Movie Review: The Apartment (7:26)
Director: Billy Wilder
Screenplay: Billy Wilder, I. A. L. Diamond
Stars: Jack Lemmon, Shirley MacLaine, Fred MacMurray
– Movie Review: Shiva Baby (1:01:09)
Director: Emma Seligman
Screenplay: Emma Seligman
Stars: Rachel Sennott, Molly Gordon, Polly Draper, Danny Deferrari
– Music
The Apartment – Adolph Deutsch
The Truth Comes Out – Ariel Marx
The Return of the Eagle – Atli Örvarsson
We try to make this the best movie podcast we possibly can and we hope you enjoy them. Subscribe today on iTunes, Spotify, or Stitcher, and please leave us a review on iTunes. You can also find us on Soundcloud, PlayerFM, and TuneIn Radio as well. We really appreciate all your support of the InSession Film Podcast.
Subscribe to our Podcasts RSS
Subscribe to our Podcasts on iTunes
Listen on Spotify
Listen on Stitcher
The Apartment / Shiva Baby – Extra Film
To hear this Extra Film episode and everything else we do, download our apps on the Amazon Market for Android and the Podcast Source app on IOS devices. The mobile app covers all of our main shows, bonus podcasts and everything else relating to the InSession Film Podcast. Thanks for your wonderful support and for listening to our show. It means the world to us.