Podcast: Solaris / Jackass Forever – Extra Film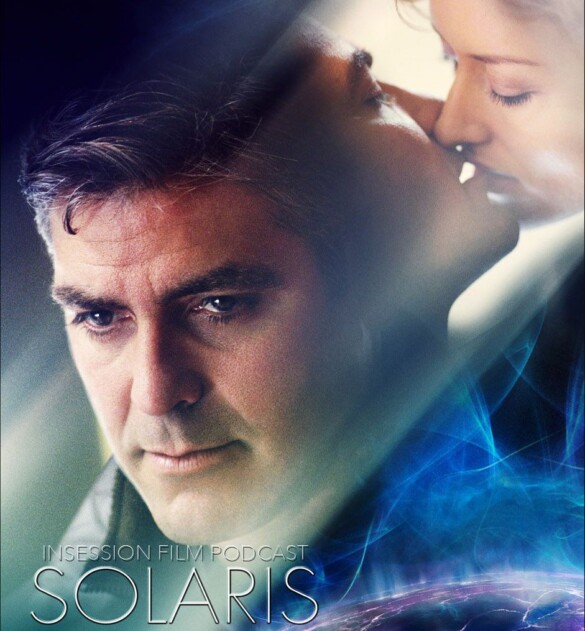 This week on Extra Film, Ryan and Jay are joined by Next Best Picture's Cody Dericks to continue their Steven Soderbergh Movie Series with Solaris, and then they discuss the latest comedy, Jackass Forever!
After the success of Ocean's 11, Soderbergh subverts expectations and remakes the sci-fi classic in Solaris. Bringing in his frequent leading man in Clooney, he doesn't remake the original film, but rather does his take on the original book and makes the property his own. Ryan, Jay, and Cody have a fascinating conversation over the film and where the director is at during this time of his career.
In the back half of the episode, the boys dive deep into Jackass Forever. A property that is near and dear to Ryan and Jay's generation, they talk about the latest entry and the franchise as a whole and where they want to see this go from here.
Thanks for listening!
– Movie Review: Solaris (3:21)
Director: Steven Soderbergh
Screenplay: Steven Soderbergh
Stars: George Clooney, Natascha McElhone, Jeremy Davies, Viola Davis
– Movie Review: Jackass Forever (1:03:06)
Director: Jeff Tremaine
Stars: Johnny Knoxville, Steve-O, Chris Pontius, Dave England, Wee Man
– Music
Is That What Everybody Wants – Cliff Martinez
If Your Gonna Be Dumb… – Roger Alan Wade
The Return of the Eagle – Atli Örvarsson
We try to make this the best movie podcast we possibly can and we hope you enjoy them. Subscribe today on iTunes, Spotify, or Stitcher, and please leave us a review on iTunes. You can also find us on Soundcloud, PlayerFM, and TuneIn Radio as well. We really appreciate all your support of the InSession Film Podcast.
Subscribe to our Podcasts RSS
Subscribe to our Podcasts on iTunes
Listen on Spotify
Listen on Stitcher
Solaris / Jackass Forever – Extra Film
To hear this Extra Film episode and everything else we do, download our apps on the Amazon Market for Android and the Podcast Source app on IOS devices. The mobile app covers all of our main shows, bonus podcasts and everything else relating to the InSession Film Podcast. Thanks for your wonderful support and for listening to our show. It means the world to us.