Podcast: Se7en / Boys State – Extra Film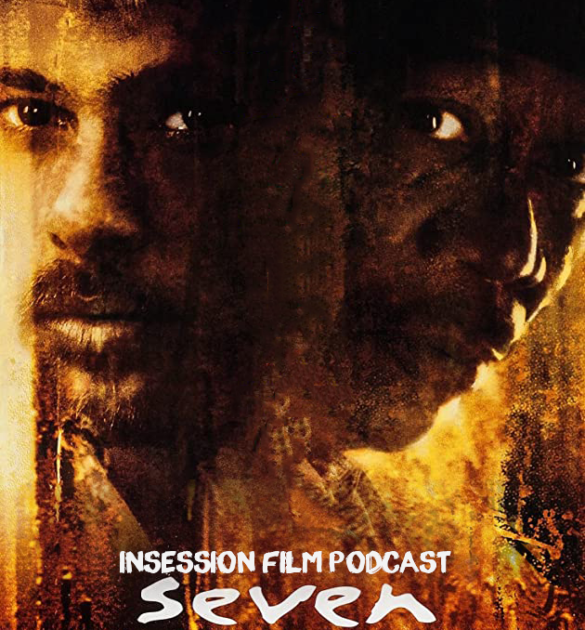 On this week's Extra Film, Ryan and Jay continue their David Fincher Movie Series with Se7en, and then they review the political documentary, Boys State.
With the beginning of the Fincher Movie Series last week, the boys move towards what many consider the first true Fincher film in Se7en. After a terrible experience with his debut, Fincher almost didn't direct another film. But the studio gave him the script for Se7en, and the young director got the itch to create another cinematic project. Known for being a shocking police procedural, both Ryan and Jay realized how influential Se7en has become to the mystery genre since it's release. It's a special film and it's a lot of fun to listen to the guys give it such a glowing review. Warning: there are spoilers in the final thoughts section of this review.
After that, the guys transition to the documentary, Boys State. Hailed as one of the best films of 2020,Boys State examines a mock political event that takes place in Austin, TX each year with some of the youngest men in the state. Disturbing and unbelievable, our own JD Duran called it "the best horror film of the year." And based on this review, Ryan and Jay agree, saying it was a terrifying look at the future of American politics. Both hosts liked the film, though one of them claimed it as their new favorite movie of the year. Listen to see which one it is.
Thanks for listening!
– Movie Review: Se7en (3:51)
Director: David Fincher
Screenplay: Andrew Kevin Walker
Stars: Brad Pitt, Morgan Freeman, Gwyneth Paltrow, John C. McGinley
– Movie Review: Boys State (1:01:59)
Directors: Jesse Moss, Amanda McBaine
– Music
Johann Sebastian Bach – Air
Willie Nelson – Texas In My Soul
The Return of the Eagle – Atli Örvarsson
We try to make this the best movie podcast we possibly can and we hope you enjoy them. Subscribe today on iTunes, Spotify or Stitcher, and please leave us a review on iTunes. You can also find us on Soundcloud, PlayerFM and TuneIn Radio as well. We really appreciate all your support of the InSession Film Podcast.
Subscribe to our Podcasts RSS
Subscribe to our Podcasts on iTunes
Listen on Spotify
Listen on Stitcher
Se7en / Boys State – Extra Film
Mobile App
To hear this Extra Film episode and everything else we do, download our apps on the Amazon Market for Android and the Podcast Box app on IOS devices. The mobile app covers all of our main shows, bonus podcast's and everything else relating to the InSession Film Podcast. Thanks for your wonderful support and for listening to our show. It means the world to us!