Podcast: Pirates of the Caribbean: At World's End / Those Who Wish Me Dead – Extra Film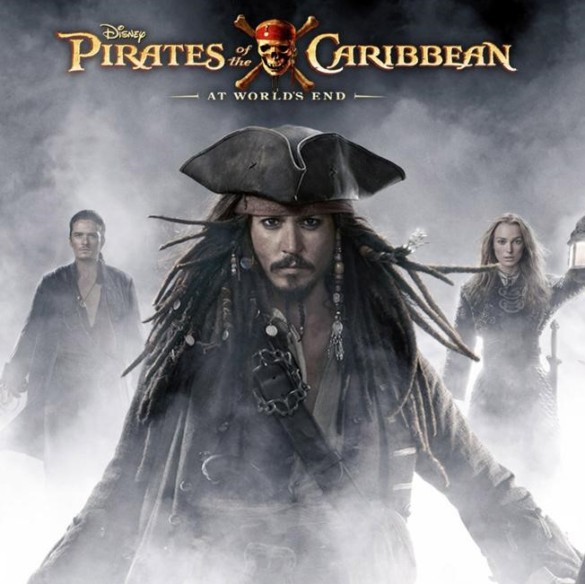 This week on Extra Film, Ryan and Jay continue their Gore Verbinski Movie Series with Pirates of the Caribbean: At World's End, and they also review Taylor Sheridan's new film Those Who Wish Me Dead!
In the film episode involving the Pirates Trilogy, the boys take a look at the 2007 film At World's End. Picking up right after the last one, we see Verbinski and his team continue to expand the Pirates world while closing out everything we have seen in the previous two installments. While Jay like some aspects of it, he still had issues with the film 45 minutes of the film. As for Ryan, he adored this entire film, thus is made for a fun discussion on what works and doesn't work in this final Pirate chapter.
In the back half of the episode, the guys review the action drama, Those Who Wish Me Dead. Written and directed by Taylor Sheridan, this new film finds the acclaimed storyteller creating an action vehicle for the talented Angelina Jolie to return to the big screen with. But unlike his early projects, Sheridan isn't able to make this film very compelling, thus Ryan and Jay end up breaking down the limitations he has and what he needs to do to change this trajectory he is on.
Thanks for listening!
– Movie Review: Pirates of the Caribbean: At World's End (4:08)
Director: Gore Verbinski
Screenplay: Ted Elliott, Terry Rossio
Stars: Johnny Depp, Orlando Bloom, Keira Knightley, Geoffrey Rush
– Movie Review: Those Who Wish Me Dead (55:14)
Director: Taylor Sheridan
Screenplay: Michael Koryta, Charles Leavitt, Taylor Sheridan
Stars: Angelina Jolie, Nicholas Hoult, Finn Little, Jon Bernthal
– Music
Drink Up Me Hearties – Hans Zimmer
Lighthouse – William Prince
The Return of the Eagle – Atli Örvarsson
We try to make this the best movie podcast we possibly can and we hope you enjoy them. Subscribe today on iTunes, Spotify, or Stitcher, and please leave us a review on iTunes. You can also find us on Soundcloud, PlayerFM, and TuneIn Radio as well. We really appreciate all your support of the InSession Film Podcast.
Subscribe to our Podcasts RSS
Subscribe to our Podcasts on iTunes
Listen on Spotify
Listen on Stitcher
Pirates of the Caribbean: At World's End / Those Who Wish Me Dead – Extra Film
To hear this Extra Film episode and everything else we do, download our apps on the Amazon Market for Android and the Podcast Source app on IOS devices. The mobile app covers all of our main shows, bonus podcasts and everything else relating to the InSession Film Podcast. Thanks for your wonderful support and for listening to our show. It means the world to us.