Podcast: Panic Room / I'm Thinking of Ending Things – Extra Film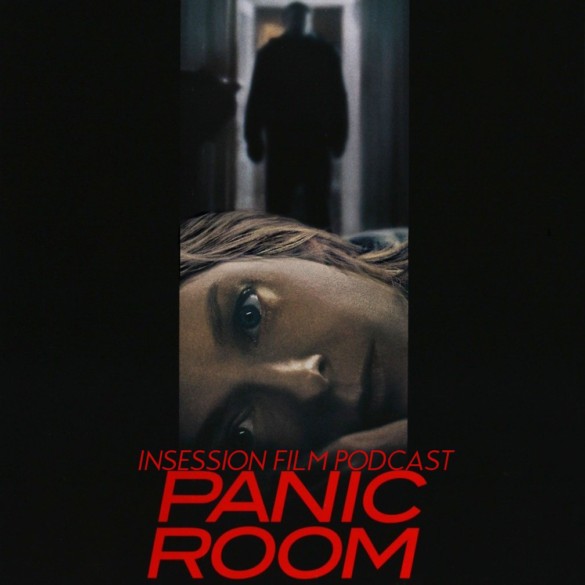 On this week's Extra Film, Ryan and Jay continue their David Fincher Movie Series with a review of Panic Room, as well as review the latest Charlie Kaufman film, I'm Thinking of Ending Things.
Following the intense reaction to Fight Club (from all sides), David Fincher went back to more traditional Hollywood fare with Panic Room, a movie star vehicle that rises above its standard setup thanks to Fincher's innate sense for character and some fantastic performances. Ryan and Jay discuss Jodie Foster's career, Fincher's style, and whether or not Jared Leto is absolutely terrible in the film.
Then the conversation moves to I'm Thinking of Ending Things, the latest film from heady filmmaker Charlie Kaufman. It has been 12 years since Kaufman was able to fully realize one of his visions (he considers Anomalisa only partly his) and he has come back with a bang with this Netflix film. This review becomes as much a therapy session, as anything else, just like Charlie Kaufman would want.
Thanks for listening!
– Movie Review: Panic Room (3:35)
Director: David Fincher
Screenplay: David Koepp
Stars: Jodie Foster, Forest Whitaker, Dwight Yoakam, Jared Leto, Kristen Stewart
– Movie Review: I'm Thinking of Ending Things (49:20)
Director: Charlie Kaufman
Screenplay: Charlie Kaufman
Stars: Jesse Plemons, Jessie Buckley, Toni Collette, David Thewlis
– Music
Howard Shore – Panic Room Soundtrack Medley
Gordan MacRae – Oh What a Beautiful Mornin'
The Return of the Eagle – Atli Örvarsson
We try to make this the best movie podcast we possibly can and we hope you enjoy them. Subscribe today on iTunes, Spotify or Stitcher, and please leave us a review on iTunes. You can also find us on Soundcloud, PlayerFM, and TuneIn Radio as well. We really appreciate all your support of the InSession Film Podcast.
Subscribe to our Podcasts RSS
Subscribe to our Podcasts on iTunes
Listen on Spotify
Listen on Stitcher
Panic Room / I'm Thinking of Ending Things – Extra Film
Mobile App
To hear this Extra Film episode and everything else we do, download our apps on the Amazon Market for Android and the Podcast Box app on IOS devices. The mobile app covers all of our main shows, bonus podcast's and everything else relating to the InSession Film Podcast. Thanks for your wonderful support and for listening to our show. It means the world to us!