Podcast: Mean Streets / Official Competition – Extra Film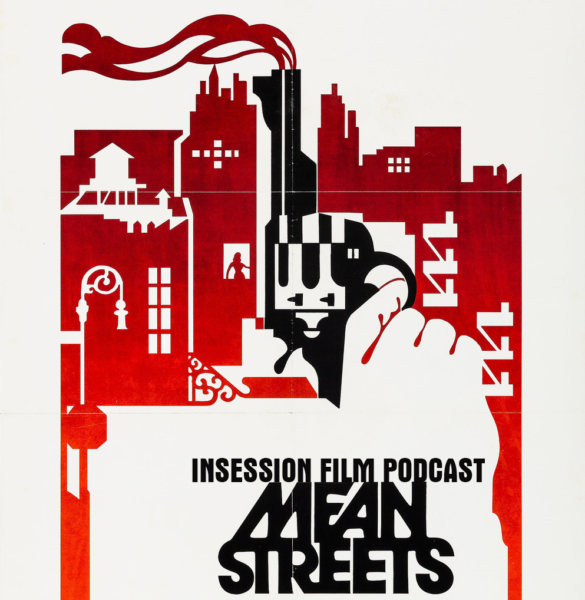 This week on the Extra Film Podcast, Ryan and guest host Sophia Ciminello (from the Oscar Wild Podcast) begin their Martin Scorsese Movie Series with his 1973 film Mean Streets and they also discuss the Spanish comedy Official Competition!
James Cameron was a lot of fun, but it's now time to move onto the next series and boy this one will be a doozy. Scorsese is, of course, one of cinema's most prolific filmmakers and a favorite of ours as well. There's no denying his craft and prowess, so this will be as challenging as it is exciting. And while Jay is out on father duty, we couldn't be more honored to have Sophia step in his place. She's a wonderful host on her own podcast, and moved in seamlessly as Ryan's partner in crime on this episode.
On that note, check out this week's show and let us know what you think in the comment section. Thanks for listening and for supporting the InSession Film Podcast!
– Movie Review: Mean Streets (6:45)
Director: Martin Scorsese
Writers: Martin Scorsese, Mardik Martin
Stars: Harvey Keitel, Robert De Niro, David Proval
– Movie Review: Official Competition (1:28:43)
Director: JGastón Duprat, Mariano Cohn
Writers: Mariano Cohn, Andrés Duprat, Gastón Duprat
Stars: Penélope Cruz, Antonio Banderas, Oscar Martínez
– Music
Jumpin' Jack Flash – The Rolling Stones
The Rich and Poor – Keith Jarrett
The Return of the Eagle – Atli Örvarsson
Subscribe to our Podcasts RSS
Subscribe to our Podcasts on iTunes
Listen on Spotify
Listen on Stitcher
Extra Film – Mean Streets / Official Competition
To hear this Extra Film episode and everything else we do, download our apps on the Amazon Market for Android and the Podcast Source app on IOS devices. The mobile app covers all of our main shows, bonus podcasts and everything else relating to the InSession Film Podcast. Thanks for your wonderful support and for listening to our show. It means the world to us.