Podcast: Inland Empire / Free Guy – Extra Film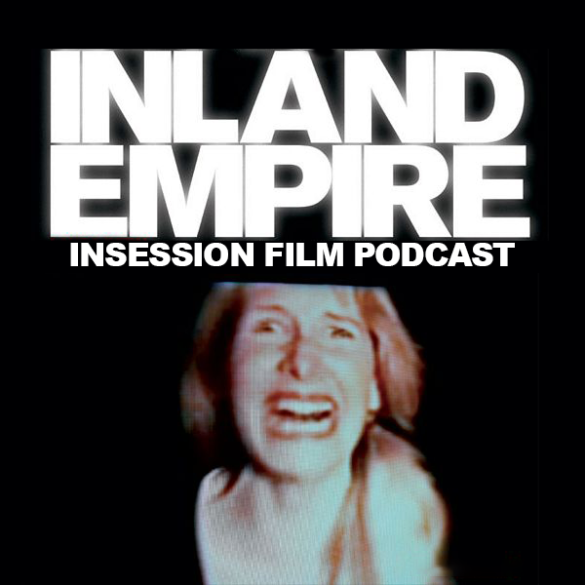 This week on Extra Film, Arlin Golden of the Wiseman Podcast joins Ryan and Jay to conclude their David Lynch Movie Series with Inland Empire and then Ryan and Jay discuss the newest blockbuster, Free Guy!
After the Mulholland Drive discussion, Ryan and Jay enlist Arlin to finish off one of the longest, strongest movie series to date. As the final traditional film in his filmography, Lynch takes views on one more dream-like journey through Hollywood with the help of amazing Laura Dern and complete creative control of the feature, making a three-hour endurance test. It's a fun episode as Jay and Arlin try to convince Ryan that this is a very good movie, while the Extra Film boys give their final thoughts on the director.
In the back half of the episode, the guys review Free Guy. Bought within the Disney/Fox merger, this action-comedy set in the world of a video game has one of the more unique, "original" premises of the year. But once you hear Jay, and especially Ryan, talk about the film, you will know it is another bad example of a modern Hollywood blockbuster that audiences should stay away from.
Thanks for listening!
– Movie Review: Inland Empire (5:35)
Director: David Lynch
Screenplay: David Lynch
Stars: Laura Dern, Jeremy Irons, Justin Theroux, Harry Dean Stanton
– Movie Review: Free Guy (1:25:11)
Director: Shawn Levy
Screenplay: Matt Lieberman, Zak Penn
Stars: Ryan Reynolds, Jodie Comer, Lil Rel Howery, Joe Keery, Taika Waititi
– Music
Little Eva – The Locomotion
Video Games – Lana Del Rey
The Return of the Eagle – Atli Örvarsson
We try to make this the best movie podcast we possibly can and we hope you enjoy them. Subscribe today on iTunes, Spotify, or Stitcher, and please leave us a review on iTunes. You can also find us on Soundcloud, PlayerFM, and TuneIn Radio as well. We really appreciate all your support of the InSession Film Podcast.
Subscribe to our Podcasts RSS
Subscribe to our Podcasts on iTunes
Listen on Spotify
Listen on Stitcher
Inland Empire / Free Guy – Extra Film
To hear this Extra Film episode and everything else we do, download our apps on the Amazon Market for Android and the Podcast Source app on IOS devices. The mobile app covers all of our main shows, bonus podcasts and everything else relating to the InSession Film Podcast. Thanks for your wonderful support and for listening to our show. It means the world to us.