Podcast: He Got Game / Cry Macho – Extra Film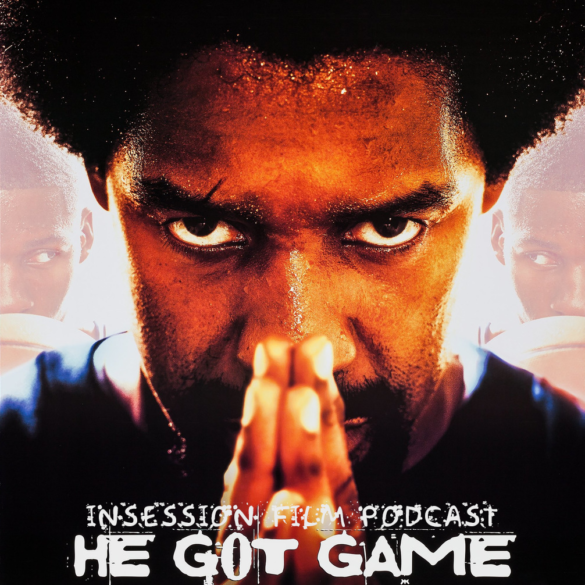 This week on Extra Film, Ryan and Jay continue their Spike Lee Movie Series with He Got Game and they also review Clint Eastwood's latest film Cry Macho!
He Got Game may not be top tier Lee by many people's standards, but it's easily in that tier II category and certainly a noteworthy film in his filmography. Denzel Washington gives a remarkable performance and Ray Allen is still marked as one of the most memorable performances from professional athletes in film. So the Extra Film boys had plenty to discuss and once again get deep into the weeds on the film.
In the back half of the episode, the guys talk about Clint Eastwood's latest directorial effort in Cry Macho and it was quite the discussion. As he's done on previous reviews, Jay continues to defend Eastwood's recent output while Ryan shakes his head in soft disagreement. Say what you will about the film, but it fostered a fun review that we think you'll very much enjoy.
On that note, check out this week's show and let us know what you think in the comment section. Thanks for listening and for supporting the InSession Film Podcast!
– Movie Review: He Got Game (6:56)
Director: Spike Lee
Screenplay: Spike Lee
Stars: Denzel Washington, Ray Allen, Milla Jovovich
– Movie Review: Cry Macho (1:16:09)
Director: Clint Eastwood
Screenplay: Nick Schenk, N. Richard Nash
Stars: Clint Eastwood, Dwight Yoakam, Ivan Hernandez
– Music
He Got Game – Public Enemy
Macho Man – Village People
The Return of the Eagle – Atli Örvarsson
We try to make this the best movie podcast we possibly can and we hope you enjoy them. Subscribe today on iTunes, Spotify, or Stitcher, and please leave us a review on iTunes. You can also find us on Soundcloud, PlayerFM, and TuneIn Radio as well. We really appreciate all your support of the InSession Film Podcast.
Subscribe to our Podcasts RSS
Subscribe to our Podcasts on iTunes
Listen on Spotify
Listen on Stitcher
He Got Game / Cry Macho – Extra Film
To hear this Extra Film episode and everything else we do, download our apps on the Amazon Market for Android and the Podcast Source app on IOS devices. The mobile app covers all of our main shows, bonus podcasts and everything else relating to the InSession Film Podcast. Thanks for your wonderful support and for listening to our show. It means the world to us.