Podcast: Gosford Park / The King of Staten Island – Extra Film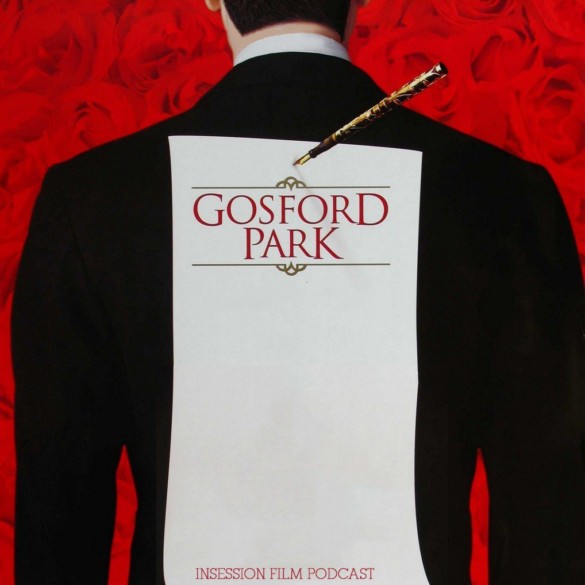 This week on Extra Film, Ryan and Jay conclude their Robert Altman Movie Series with Gosford Park and review The King of Staten Island.
After last week's disagreement over Short Cuts, the boys get back to agreeing again to tackle the final entry in their Altman podcasting adventures. Gosford Park may seem like a typical British high society drama but with Altman behind the camera, this is turned into an entertaining look at classism. What is surprising is the murder mystery occurs well beyond the halfway mark of the film, yet when it is presented, you feel it's emotional impact. This is Altman's final great film and it was such a pleasure to tackle this iconic director's filmography.
In the back half to the episode, the boys discussed the latest feature from director Judd Apatow. Based around the life of the film's star Pete Davidson, we follow Scott as he is trying to get his life together while still living with his mother. While Apatow has given audiences many great comedies as a producer and director, this feels like he was going for more of a dramatic turn with hints of comedy. While it didn't work for Jay, it really didn't work for Ryan. This lead to a heated discussion over the quality of The King of Staten Island and the future of it's lead performer/co-writer.
Thanks for listening!
– Movie Review: Gosford Park (4:35)
Director: Robert Altman
Screenplay: Julian Fellowes
Stars: Eileen Atkins, Bob Balaban, Alan Bates, Charles Dance, Stephen Fry, Michael Gambon, Richard E. Grant, Derek Jacobi, Kelly Macdonald, Helen Mirren, Jeremy Northam, Clive Owen, Ryan Phillippe, Maggie Smith, Kristin Scott Thomas, Emily Watson
– Movie Review: The King of Staten Island (54:38)
Directors: Judd Apatow
Screenplay: Judd Apatow, Pete Davidson, Dave Sirus
Stars: Pete Davidson, Marisa Tomei, Bill Burr, Bel Powley, Maude Apatow, Steve Buscemi
– Music
The Land of Might Have Been – Jeremy Northam
One Headlight – The Wallflowers
The Return of the Eagle – Atli Örvarsson
We try to make this the best movie podcast we possibly can and we hope you enjoy them. Subscribe today on iTunes, Spotify or Stitcher, and please leave us a review on iTunes. You can also find us on Soundcloud, PlayerFM and TuneIn Radio as well. We really appreciate all your support of the InSession Film Podcast.
Subscribe to our Podcasts RSS
Subscribe to our Podcasts on iTunes
Listen on Spotify
Listen on Stitcher
Gosford Park / The King of Staten Island – Extra Film
Mobile App
To hear this Extra Film episode and everything else we do, download our apps on the Amazon Market for Android and the Podcast Box app on IOS devices. The mobile app covers all of our main shows, bonus podcast's and everything else relating to the InSession Film Podcast. Thanks for your wonderful support and for listening to our show. It means the world to us!