Podcast: First Match / Roxanne, Roxanne – Extra Film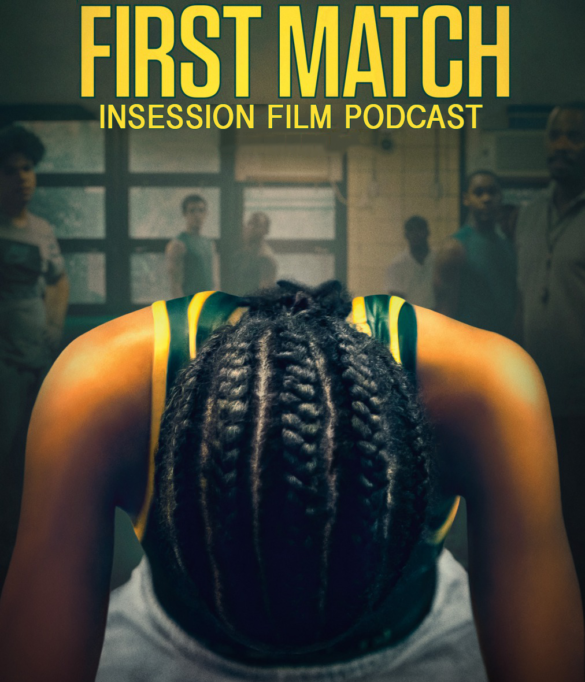 This week on the InSession Film Podcast: Extra Film segment, we discuss two Netflix originals featuring two incredibly strong young leading ladies; Olivia Newman's First Match, starring newcomer Elvire Emanuelle, and Michael Larnell's Roxanne, Roxanne, featuring newcomer Chanté Adams.
Say what you will about Netflix and their strategy in releasing feature length films, but this leading streaming service can sometimes distribute high quality films, and we discuss whether First Match and Roxanne Roxanne live up to that bill. And both films are more than appropriate in lumping together here; both surround themselves in the urban projects of New York City (one in Brooklyn, the other in Queens), and feature lead performances by two young black women who we really need to see more of in the near future (Emanuelle and Adams respectively); they are both that good.
We urge you give this week's Extra Film segment a listen, and as always let us know what you think in the comment section below. Thanks for listening!
– Movie Review: First Match (5:37)
Director: Olivia Newman
Writer: Olivia Newman
Stars: Elvire Emanuelle, Yahya Abdul-Mateen II, Jharrel Jerome
– Movie Review: Roxanne, Roxanne (36:16)
Director: Michael Larnell
Writer: Michael Larnell
Stars: Chanté Adams, Nia Long, Mahershala Ali
This week's episode is brought to you by our great friends at The Movie Mavericks Podcast and Next Best Picture.
– Music
Let Your Light Shine – Funkality
Roxanne's Revenge – Roxanne Shante
The Return of the Eagle – Atli Örvarsson
We try to make this the best movie podcast we possibly can and we hope you enjoy them. Subscribe today on iTunes and Stitcher and please leave us a review on iTunes. You can also find us on Soundcloud, PlayerFM and TuneIn Radio as well. We really appreciate all your support of the InSession Film Podcast.
Subscribe to our Podcasts RSS
Subscribe to our Podcasts on iTunes
Listen on Spotify
Listen on Stitcher
First Match / Roxanne, Roxanne – Extra Film
Mobile App
To hear this Extra Film episode and everything else we do, download our apps on the Amazon Market for Android and the Podcast Box app on IOS devices. The mobile app covers all of our main shows, bonus podcast's and everything else relating to the InSession Film Podcast. Thanks for your wonderful support and listening to our show. It means the world to us!
Help Support The InSession Film Podcast
If you want to help support us, we would greatly appreciate it! For more info, CLICK HERE.