Podcast: Doctor Zhivago / Yes, God Yes – Extra Film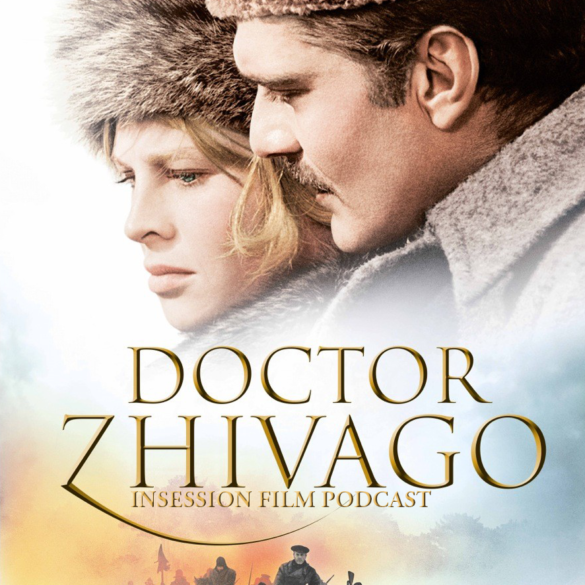 On this week's Extra Film, Ryan and Jay continue their David Lean Movie Series with Doctor Zhivago, and then they review the sex comedy, Yes, God Yes.
After the extraordinary discussion on the classic Lawrence of Arabia the week before, the boys tackle another well-known feature in Lean's filmography. As one of the best romance stories ever told, Doctor Zhivago wraps up Lean's three-film run of epic storytelling with the masterful scope that generated the director to one of the best of all time. But while the film is marveled by some as a masterpiece, Ryan and Jay wouldn't go there. While they both think it is something that should be seen, they both did have problems with it and went into great detail explaining their concerns with the final product.
After that, they transitioned to talking about the acclaimed debut for director Karen Maine. Debuting last year at SXSW (Ryan's favorite festival), the buzz around this female coming age story about a young girl discovering sex in her religious, small Texas town has been strong. With a good story about how he saw it, Ryan really enjoyed the movie. But did Jay dig it, you will have to listen to find out.
Thanks for listening!
– Movie Review: Doctor Zhivago (3:23)
Director: David Lean
Screenplay: Robert Bolt
Stars: Alec Guinness, Omar Sharif, Julie Christie, Geraldine Chaplin
– Movie Review: Yes, God Yes (39:04)
Directors: Karen Maine
Screenplay: Karen Maine
Stars: Natalia Dyer, Timothy Simons, Wolfgang Novogratz, Francesca Reale
– Music
Doctor Zhivago – Main Title – Maurice Jarre
Christina Aguilera – Genie In A Bottle
The Return of the Eagle – Atli Örvarsson
We try to make this the best movie podcast we possibly can and we hope you enjoy them. Subscribe today on iTunes, Spotify or Stitcher, and please leave us a review on iTunes. You can also find us on Soundcloud, PlayerFM and TuneIn Radio as well. We really appreciate all your support of the InSession Film Podcast.
Subscribe to our Podcasts RSS
Subscribe to our Podcasts on iTunes
Listen on Spotify
Listen on Stitcher
Doctor Zhivago / Yes, God Yes – Extra Film
Mobile App
To hear this Extra Film episode and everything else we do, download our apps on the Amazon Market for Android and the Podcast Box app on IOS devices. The mobile app covers all of our main shows, bonus podcast's and everything else relating to the InSession Film Podcast. Thanks for your wonderful support and for listening to our show. It means the world to us!