Podcast: Bourne Trilogy Retrospective – Extra Film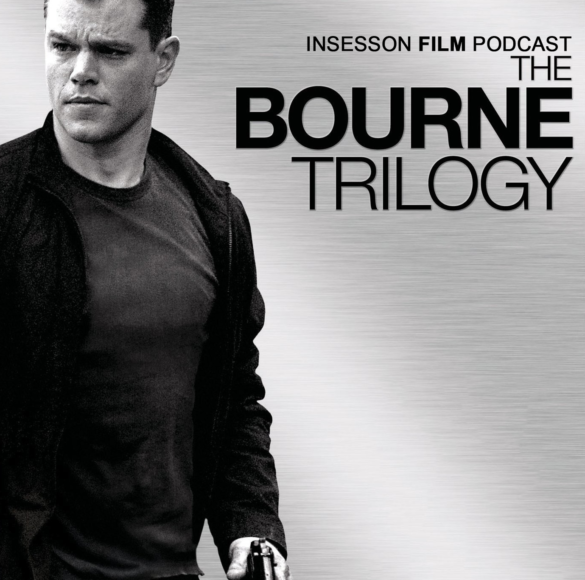 This week on the InSession Film Podcast: Extra Film segment, in anticipation for Jason Bourne hitting theaters this weekend, we discuss the original Bourne Trilogy starring Matt Damon in the titular role. We skipped out The Bourne Legacy but had fun discussing The Bourne Identity, The Bourne Supremacy and The Bourne Ultimatum, three of the better action films of the 2000's.
This show also marks the last time our good friend Matty Negs will be with us as our co-host. Due to some recent physical ailments, Negs is needing to take a leave in order to regain his health and we fully support him in that venture. It's been a huge pleasure to have Negs as part of our team and we will miss him deeply. We hope to have Negs back in some sort of capacity once we fully recovers. Our show this week was a lot of fun and a great way for Negs to out on, discussing the great action character that is Jason Bourne.
On that note, have fun listening to this week's Extra Film segment and let us know what you think in the comment section below. Hope you enjoy and thanks for listening!
– Bourne Trilogy Retrospective (6:29)
Grades
The Bourne Identity
JD: A-
Brendan: A-
Negs: B-
The Bourne Supremacy
JD: A-
Brendan: A-
Negs: A-
The Bourne Ultimatum
JD: A
Brendan: A+
Negs: A-
– Music
Extreme Ways – Moby
The Return of the Eagle – Atli Örvarsson
We try to make this the best movie podcast we possibly can and we hope you enjoy them. Subscribe today on iTunes and Stitcher and please leave us a review on iTunes. You can also find us on Soundcloud, PlayerFM and TuneIn Radio as well. We really appreciate all your support of the InSession Film Podcast.
Subscribe to our Podcasts RSS
Subscribe to our Podcasts on iTunes
Listen on Stitcher
Bourne Trilogy Retrospective – Extra Film
Mobile App
To hear this Extra Film episode and everything else we do, download our apps on the Amazon Market for Android and the Podcast Box app on IOS devices. The mobile app covers all of our main shows, bonus podcast's and everything else relating to the InSession Film Podcast. Thanks for your wonderful support and listening to our show. It means the world to us!
Help Support The InSession Film Podcast
If you want to help support us, we would greatly appreciate it! For more info, CLICK HERE.