Podcast: Arctic / Fighting with My Family – Extra Film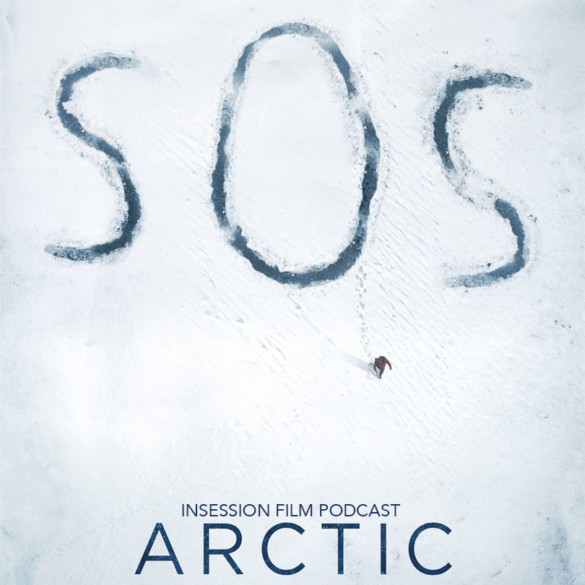 This week on the InSession Film Podcast: Extra Film show, Ryan and Jay review a couple of very different films: the quiet, patient survival drama, Arctic and the big, broad comedy, Fighting with My Family.
Director Joe Penna had his hands full with Arctic, a film that could easily be a slog. It is incredibly tough to keep a movie with only one speaking character engaging throughout. Did Penna and star Mads Mikkelson pull it off? The first half of the episode finds Ryan and Jay in relative agreement on Arctic's quality, but you have to listen to find out if that quality is high or low! It's also worth nothing that Stephen Merchant's Fighting with My Family, the WWE-produced comedy, stars future household name Florence Pugh and doesn't, despite what the marketing tells you, star The Rock.
Let us know what you thought of these films on social media and enjoy the show! Thanks for listening!
– Movie Review: Arctic (11:44)
Director: Joe Penna
Writer: Joe Penna and Ryan Morrison
Stars: Mads Mikkelson
– Movie Review: Fighting with My Family (39:10)
Director: Stephen Merchant
Writer: Stephen Merchant
Stars: Florence Pugh, Lena Headey, Nick Frost, Jack Lowden, and Vince Vaughn
– Music
Arctic – Joseph Trapanese
Born To Raise Hell – Motorhead
The Return of the Eagle – Atli Örvarsson
We try to make this the best movie podcast we possibly can and we hope you enjoy them. Subscribe today on iTunes, Spotfiy or Stitcher, and please leave us a review on iTunes. You can also find us on Soundcloud, PlayerFM and TuneIn Radio as well. We really appreciate all your support of the InSession Film Podcast.
Subscribe to our Podcasts RSS
Subscribe to our Podcasts on iTunes
Listen on Spotify
Listen on Stitcher
Arctic / Fighting with My Family – Extra Film
Mobile App
To hear this Extra Film episode and everything else we do, download our apps on the Amazon Market for Android and the Podcast Box app on IOS devices. The mobile app covers all of our main shows, bonus podcast's and everything else relating to the InSession Film Podcast. Thanks for your wonderful support and listening to our show. It means the world to us!