Podcast: A Wrinkle in Time / Top 3 Abstract Movie Worlds – Episode 264
This week's episode is brought to you by Grammarly. Download the app for free today!
This week on the InSession Film Podcast, Megan from the Oh No! Lit Class podcast joins us review Ava DuVernay's latest film, A Wrinkle in Time. We also talk about our favorite abstract movie worlds and we offer some thoughts on last weekend's Oscars.
It happens at least a few times per year, but brace yourself for some thoughts that is against the grain in our review for A Wrinkle in Time. Also, big thanks to Megan for joining us this week. She was absolutely wonderful and so much fun to talk to.
On that note, check out this week's show and let us know what you think in the comment section. Thanks for listening and for supporting the InSession Film Podcast!
– Movie Review: A Wrinkle in Time (4:07)
Director: Ava DuVernay
Writer: Jennifer Lee, Jeff Stockwell
Stars: Storm Reid, Oprah Winfrey, Reese Witherspoon
– 90th Oscars (49:09)
This week we gave some thoughts on the 90th Oscars that happened last weekend. We talked about the ceremony itself, Jimmy Kimmell as host and a few winners that made us giddy.
RELATED: Listen to Episode 261 of the InSession Film Podcast where we discussed Black Panther!
– Top 3 Abstract Movie Worlds (1:04:02)
If you're not exactly what we mean by "abstract worlds," well, you're not alone. Abstract could mean anything depending on how criteria was defined, and you'll see in our lists how we varied within that criteria. It was a challenge narrowing that down, but there have been some great abstract films that allowed for some refreshing conversation. That said, what would be your Top 3?
Top 3 Sponsor: First Time Watchers Podcast
– Music
Magic – Sia
Tomorrowland End Credits – Michael Giachhino
Glory – Common, John Legend
The Return of the Eagle – Atli Örvarsson
Subscribe to our Podcasts RSS
Subscribe to our Podcasts on iTunes
Listen on Spotify
Listen on Stitcher
InSession Film Podcast – Episode 264
Next week on the show:
Review: Love, Simon
Top 3: High School Film Romances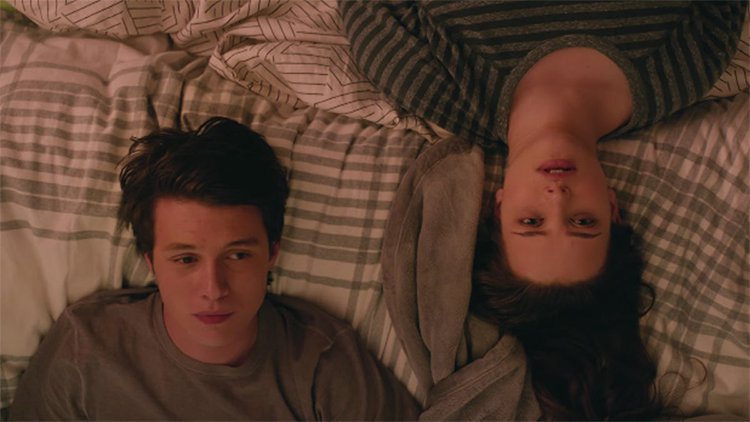 Help Support The InSession Film Podcast
If you want to help support us, there are several ways you can help us and we'd absolutely appreciate it. Every penny goes directly back into supporting the show and we are truly honored and grateful. Thanks for your support and for listening to the InSession Film Podcast!
VISIT OUR DONATE PAGE HERE