Podcast: A Passage to India / Summerland – Extra Film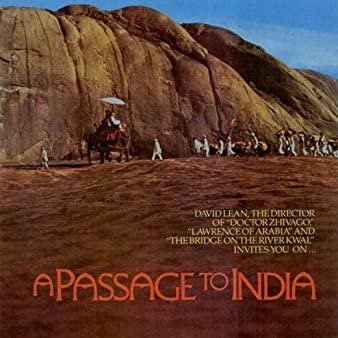 On this week's Extra Film, Ryan and Jay conclude their David Lean Movie Series with A Passage to India, and then they review the drama, Summerland.
We are at the end of the second Extra Film director series, and it ends on another fascinating discussion among the hosts. With A Passage to India, Lean takes a look at Indian/British relations involving a scandal that rips the two communities apart. It's equal parts epic with a courtroom drama attached to it. As for the reactions of the host, Ryan seemed to be higher on the film than Jay, but they ultimately thought the film's racial problems got in the way of making it great.
After that, they moved their focus to a recent release with the British drama, Summerland. With good reviews and a nice PG rating, Summerland has been called one of the biggest surprises released on VOD this summer. But as the guys talk about it, the more they did not like a twist that is critical to the ending of the movie. It totally ruins the whole experience for the guys, leaving them completely disappointed.
But before the episode ends, you will want to stay till the end to hear who the guys will be covering in the next Movie Series, starting next week.
Thanks for listening!
– Movie Review: A Passage to India (3:31)
Director: David Lean
Screenplay: David Lean
Stars: Peggy Ashcroft, Judy Davis, James Fox, Alec Guinness, Nigel Havers
– Movie Review: Yes, God Yes (41:43)
Directors: Jessica Swale
Screenplay: Jessica Swale
Stars: Gemma Arterton, Gugu Mbatha-Raw, Lucas Bond, Dixie Egerickx, Siân Phillips
– Music
A Passage to India – Maurice Jarre
Summerland (Three Visions) — William Grant Still
The Return of the Eagle – Atli Örvarsson
We try to make this the best movie podcast we possibly can and we hope you enjoy them. Subscribe today on iTunes, Spotify or Stitcher, and please leave us a review on iTunes. You can also find us on Soundcloud, PlayerFM and TuneIn Radio as well. We really appreciate all your support of the InSession Film Podcast.
Subscribe to our Podcasts RSS
Subscribe to our Podcasts on iTunes
Listen on Spotify
Listen on Stitcher
A Passage to India / Summerland – Extra Film
Mobile App
To hear this Extra Film episode and everything else we do, download our apps on the Amazon Market for Android and the Podcast Box app on IOS devices. The mobile app covers all of our main shows, bonus podcast's and everything else relating to the InSession Film Podcast. Thanks for your wonderful support and for listening to our show. It means the world to us!