Podcast: A Cure for Wellness / Undine – Extra Film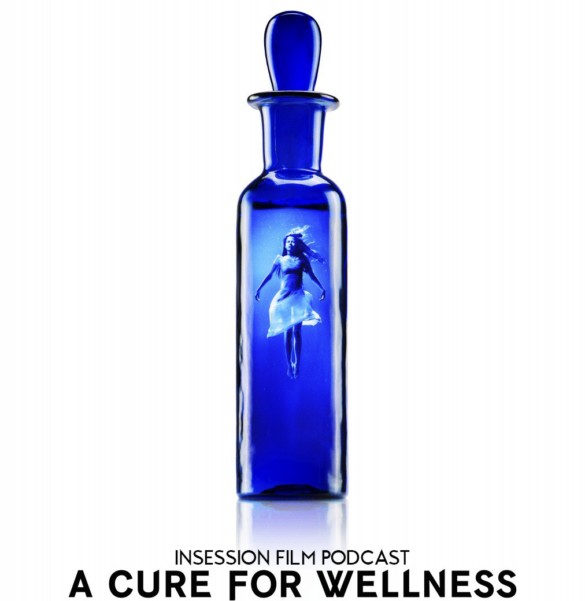 This week on Extra Film, Ryan and Jay conclude their Gore Verbinski Movie Series with his psychological thriller A Cure for Wellness and they discuss the indie romance drama Undine!
As the last film in their Verbinski Movie Series, Ryan and Jay explore what might be the director's most ambitious film to date. Known for being a box office misfire and a critical disaster, A Cure for Wellness has been evaluated over the last couple of years and look upon as one of the better films from Verbinski, due to its breathtaking visuals. While Jay dug it, Ryan didn't, leading to a big disagreement from the hosts.
In the back half of the episode, the guys review the new film, Undine. Christian Petzold is slowly becoming on of the best directors working today, with consistent output that challenges the audience to explore emotions within themselves as the characters are experiencing them on the screen. Reteaming with his Transit acting leads, Petzold is able to give us one of the best films of the year so far with this spellbinding, modern take on a classic fairytale.
Thanks for listening!
– Movie Review: A Cure for Wellness (4:21)
Director: Gore Verbinski
Screenplay: Justin Haythe
Stars: Dane DeHaan, Jason Isaacs, Mia Goth
– Movie Review: Undine (1:00:16)
Director: Christian Petzold
Screenplay: Christian Petzold
Stars: Paula Beer, Franz Rogowski
– Music
Hannah and Volmer – Benjamin Wallfisch
Concerto in D Minor, BWV 974 – 2. Adagio – Víkingur Ólafsson
The Return of the Eagle – Atli Örvarsson
We try to make this the best movie podcast we possibly can and we hope you enjoy them. Subscribe today on iTunes, Spotify, or Stitcher, and please leave us a review on iTunes. You can also find us on Soundcloud, PlayerFM, and TuneIn Radio as well. We really appreciate all your support of the InSession Film Podcast.
Subscribe to our Podcasts RSS
Subscribe to our Podcasts on iTunes
Listen on Spotify
Listen on Stitcher
A Cure for Wellness / Undine – Extra Film
To hear this Extra Film episode and everything else we do, download our apps on the Amazon Market for Android and the Podcast Source app on IOS devices. The mobile app covers all of our main shows, bonus podcasts and everything else relating to the InSession Film Podcast. Thanks for your wonderful support and for listening to our show. It means the world to us.