Podcast: 3 Women / Capone – Extra Film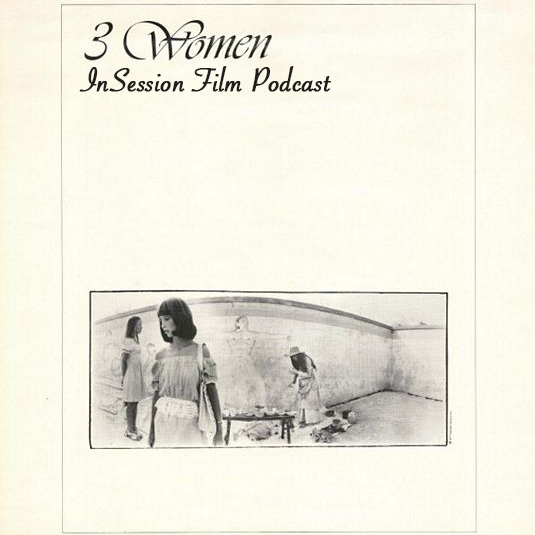 This week on Extra Film, Ryan and Jay discuss the next film in their Robert Altman Movie Series, 3 Women, and dive into Josh Trank's Capone.
3 Women is Altman's most abstract film yet. He claims the idea for the film came to him in a dream, and the film captures the sensation of dreaming in unique ways. Altman's muse, Shelly Long, is joined in this movie by Sissy Spacek in an exploration of female empowerment through a surrealist lens. Some consider the film to be Altman's secret masterpiece, but where do Ryan and Jay land on the film? Listen to find out!
Then, the discussion moves to Capone, a film that has already been memed to death on social media. After the disastrous Fantastic Four, Josh Trank returns with a mind-bending interpretation of the last year of Al Capone's life. It is a bit of a passion project for Tom Hardy, who has always wanted to take on the role of America's most famous gangster. The film's reviews have been… mixed, to put it generously. However, the guys have some hot takes on why this is one of the hidden gems of 2020.
Thanks for listening!
– Movie Review: 3 Women (5:17)
Director: Robert Altman
Screenplay: Robert Altman
Stars: Shelley Duvall, Sissy Spacek, Janice Rule
– Movie Review: Capone (47:59)
Directors: Josh Trank
Screenplay: Josh Trank
Stars: Tom Hardy, Linda Cardellini, Jack Lowden, Kyle MacLachlan, Matt Dillon
– Music
"3 Women" – Gerald Busby
"this is Al that's left" – El-P
The Return of the Eagle – Atli Örvarsson
We try to make this the best movie podcast we possibly can and we hope you enjoy them. Subscribe today on iTunes, Spotify or Stitcher, and please leave us a review on iTunes. You can also find us on Soundcloud, PlayerFM and TuneIn Radio as well. We really appreciate all your support of the InSession Film Podcast.
Subscribe to our Podcasts RSS
Subscribe to our Podcasts on iTunes
Listen on Spotify
Listen on Stitcher
3 Women / Capone – Extra Film
Mobile App
To hear this Extra Film episode and everything else we do, download our apps on the Amazon Market for Android and the Podcast Box app on IOS devices. The mobile app covers all of our main shows, bonus podcast's and everything else relating to the InSession Film Podcast. Thanks for your wonderful support and for listening to our show. It means the world to us!