List: Top 5 Predictions for Fall 2017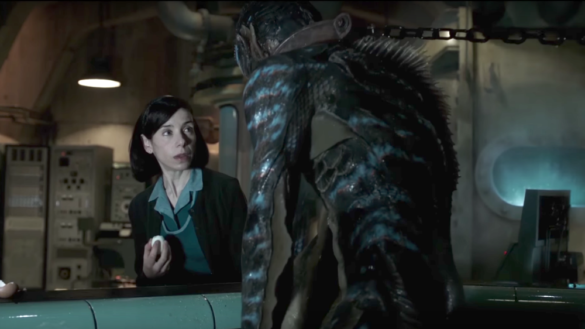 This week on Episode 237 of the InSession Film Podcast, we discussed our predictions for the 2017 fall movie season. As we did for the summer, instead of simply naming the films that we are most anticipating, we decided to branch out and talk about the questions that are lingering for us as we head into the fall and how that translates to our predictions.
**Please keep in mind that we each had different criteria for our selections**
JD
1) Phantom Thread – will see Daniel Day-Lewis go out on top with another Oscar nomination, and possible win, for Best Actor.
2) The Shape of Water – will be a major awards contender and see Sally Hawkins nominated for her performance.
3) Star Wars: The Last Jedi – will be the best conventional blockbuster of 2017.
4) Blade Runner 2049 – will continue to prove Denis Villeneuve's prowess as one of the best directors working today.
5) The Post – will earn Steven Spielberg his next Oscar nomination for Best Director.
Brendan
1) We will see a first-time winner for Best Actor – Gary Oldman (Darkest Hour) / Joaquin Phoenix (You Were Never Really Here) / Adam Sandler (The Meyerowitz Stories)
2) The Florida Project – will be the best film about childhood innocence in 2017.
3) The Disaster Artist – will prove that James Franco is a capable filmmaker.
4) Wonderstruck – will show that Todd Haynes is another acclaimed director to aptly make a family film.
5) Blade Runner 2049 – Roger Deakins will finally win an Oscar for Best Cinematography.
Honorable Mentions (Combined)
Other films that we are highly anticipating – mother!, Call Me By Your Name, Racer and the Jailbird, Three Billboards Outside Ebbing, Missouri, Thor: Ragnorok, The Killing of a Sacred Deer, Downsizing, Suburbicon, Last Flag Flying, Coco, Mute, Murder on the Orient Express, Lady Bird, Molly's Game, Wildlife, How to Talk to Girls at Parties, Battle of the Sexes, The Snowman, Flatliners, The Square
Hopefully you guys enjoyed our lists and if you agree or disagree with us, let us know in the comment section below. Clearly there are a lot of other films coming out this film that we skipped over for one reason or another. That being said, what would be your Top 5? Leave a comment in the comment section or email us at insessionfilm@gmail.com.
For the entire podcast, click here or listen below.
For more lists done by the InSession Film crew and other guests, be sure see our Top 3 Movie Lists page.