List: Top 3 Tim Burton Scenes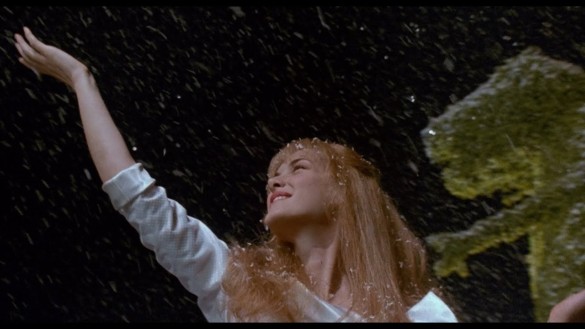 This week on Episode 319 of the InSession Film Podcast, inspired by Disney's latest live-action remake in Dumbo, we thought it would be fun to talk about the best Tim Burton scenes. Burton's career lately has been disappointing, but what we did in the late 80's and in the 90's is quite great and still very entertaining. Between Beetlejuice, Edward Scissorhands, Batman, Batman Returns, Ed Wood, Big Fish and few others, there are many great scenes to consider for this exercise. JD in particular did a lot of homework in preparation, and the payoff was somewhat cathartic. The lists that both JD and Brendan came up with is also very interesting for reasons you'll hear at the end of the segment (and see below). That said, here are our lists:
(Note: Please keep in mind that we each had different criteria for our selections)
JD
1) Will Finishes Ed's Story – Big Fish
2) The Making of Glen or Glenda / Bride of the Monster / Plan 9 from Outer Space – Ed Wood
3) Kim's Ice Dance – Edward Scissorhands
Brendan
1) Kim Finishes Her Story – Edward Scissorhands
2) Ed Bloom's Funeral – Big Fish
3) The Making of Bride of the Monster – Ed Wood
Honorable Mentions (Combined)
Various other scenes in Batman, Batman Returns, Edward Scissorhands, Ed Wood, Big Fish, Sweeney Todd, Pee-wee's Big Adventure, Big Eyes, Beetlejuice, Mars Attacks!, Sleepy Hollow, Charlie and the Chocolate Factory
Hopefully you guys enjoyed our lists and if you agree or disagree with us, let us know in the comment section below. As noted above, there are a many great scenes from Burton's career that are eligible for this list, and perhaps we missed some that would be on yours. That being said, what would be your Top 3? Leave a comment in the comment section or email us at insessionfilm@gmail.com.
For the entire podcast, click here or listen below.
For more lists done by the InSession Film crew and other guests, be sure see our Top 3 Movie Lists page.