List: Top 3 Sundance Awards Winners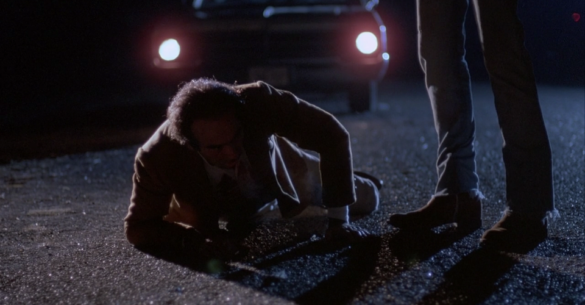 This week on Episode 415 of the InSession Film Podcast, we thought it would be fun to discuss our top 3 Sundance Film Festival awards winners. Sundance is arguably the most prestigious film festival in the United States, and has been a staple for decades now. Not every award winner has gone on to be a major factor in pop culture, or an awards contender when it comes to the Oscars and other major year-end awards shows, but that doesn't necessarily negate quality. Either way, there are plenty of films, directors or actors that have won at Sundance that make for fascinating conversation. And it certainly made for a challenging exercise when trying to narrow down our lists. That said, here are our lists:
(Note: Please keep in mind that we each had different criteria for our selections)
Brendan
1) Joel Coen & Ethan Coen – Blood Simple
2) Amy Adams – Junebug
3) Robert Eggers – The Witch
Jay
1) Steve James – Hoop Dreams
2) Steven Soderbergh – Sex, Lies and Videotape
3) David Michod – Animal Kingdom
Honorable Mentions (Combined)
The Brave Little Toaster
Daughters of the Dust
Darren Aronofsky – Pi
Run Lola Run
Kenneth Lonergan – You Can Count on Me
Christopher Nolan – Memento
American Splendor
Whale Rider
Primer
Debra Granik – Down to the Bone
Noah Baumbach – The Squid and the Whale
Hustle & Flow
Once
Frozen River
Man on Wire
Cary Fukunaga – Sin Nombre
Winter's Bone
Sean Durkin – Martha Marcy May Marlene
Senna
Beasts of the Southern Wild
The Spectacular Now
Fruitvale Station
Whiplash
World of Tomorrow
Dope
Eliza Hitman – Beach Rats
Ben Dickey – Blaze
Bing Lu – Minding the Gap
Hale County This Morning, This Evening
Joe Talbot – The Last Black Man in San Francisco
Minari
Radha Blank – The 40-Year-Old Version
Hopefully you guys enjoyed our lists and if you agree or disagree with us, let us know in the comment section below. As mentioned above, there's a good chance that you will disagree with us, so let us know why and which films you were against the grain on in 2020. That being said, what would be your Top 3? Leave a comment in the comment section or email us at [email protected].
For the entire podcast, click here or listen below.
For more lists done by the InSession Film crew and other guests, be sure see our Top 3 Movie Lists page.