List: Top 3 Studio Ghibli Films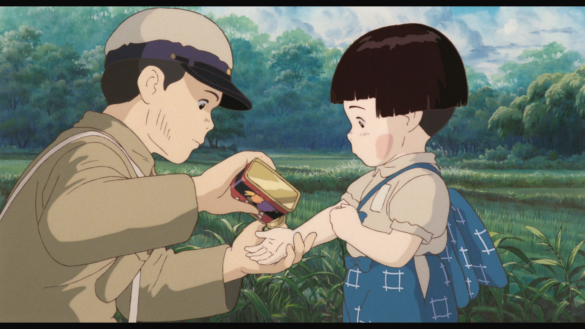 This week on Episode 177, we decided to skip The Secret Life of Pets and instead discussed another animated film in Studio Ghibli's 1991 film, Only Yesterday. As mentioned on the show, we are huge fans of Studio Ghibli and the brilliance they've brought us over the years. Their films have featured such grand mystical worlds, captivating characters, lush animation and some of the most emotional experience we've ever seen in animation. Studio Ghibli has not only impacted the world of animation but they've given us some of the best films of all-time, period. Their filmography, in our opinion, is just as rich and deep as Pixar (whom we also adore).
On that note, which Studio Ghibli movies would make your list? Here are the one's that made ours:
*Keep in mind we have different criteria for our lists as well*
Brendan
1) Princess Mononoke
2) The Tale of the Princess Kaguya
3) Grave of the Fireflies
JD
1) Princess Mononoke
2) Grave of the Fireflies
3) The Tale of the Princess Kaguya
Shannon
1) My Neighbor Totoro
2) Spirited Away
3) Nausicaä of the Valley of the Wind
Honorable Mentions (Combined)
The Wind Rises, Kiki's Delivery Service, The Secret World of Arriety, Castle in the Sky, Porco Rosso, When Marnie Was There, Only Yesterday
Hopefully you guys enjoyed our lists and if you agree or disagree with us, let us know in the comment section below. There are definitely some other great Studio Ghibli movies that we didn't mention that could make your list, depending on your own tastes and criteria. That being said, what would be your Top 3? Leave a comment in the comment section or email us at [email protected].
For the entire podcast, click here or listen below.
For more lists done by the InSession Film crew and other guests, be sure see our Top 3 Movie Lists page.