List: Top 3 Struggling Artist Movies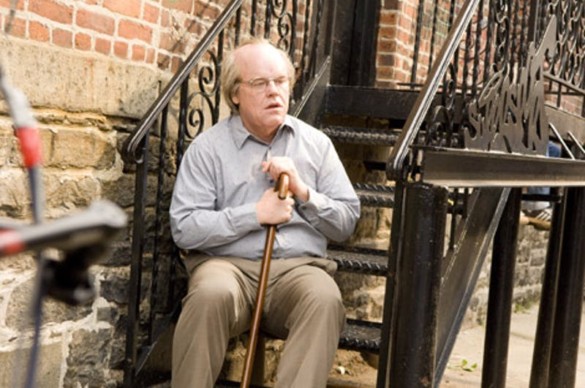 This week on Episode 332 of the InSession Film Podcast, inspired by Yesterday, we thought it would be fun to talk about struggling artist movies. To say this was a challenging topic is putting it lightly. "Struggling artist" is a vague term and can mean many things depending on criteria and how that is defined. Simply as is, there are a gazillion movies to choose when it comes to this arena, so we did our best to narrow down the options with the rules we choose for our individual lists. Despite the challenge, we are confident that you'll enjoy the films we ended up picking. That said, what would be your Top 3?
(Note: Please keep in mind that we each had different criteria for our selections)
Brendan
1) Synecdoche, New York
2) Ed Wood
3) The Commitments
Jay
1) Ratatouille
2) Ed Wood
3) Synecdoche, New York
Will
1) The Player
2) Barton Fink
3) La La Land
Honorable Mentions (Combined)
Inside Llewyn Davis
Love & Mercy
The Doors
Amadeus
Frank
Whiplash
Birdman
Adaptation.
Midnight in Paris
Can You Ever Forgive Me?
The Shining
The King of Comedy
Mishima: A Life in Four Chapters
Clouds of Sils Maria
Nashville
Her Smell
Walk Hard: The Dewey Cox Story
School of Rock
Tropic Thunder
50/50
The Big Sick
8½
Exit Through the Gift Shop
Crumb
Anvil! The Story of Anvil
Black Swan
The Wrestler
Andrei Rublev
Basquiat
The Diving Bell and the Butterfly
At Eternity's Gate
Chef
Misery
The Prestige
Paterson
Hedwig and the Angry Inch
Phantom Thread
The Stuntman
Hopefully you guys enjoyed our lists and if you agree or disagree with us, let us know in the comment section below. As mentioned above, this topic can go in any number of directions depending on criteria and how you define your list. That being said, what would be your Top 3? Leave a comment in the comment section or email us at [email protected].
For the entire podcast, click here or listen below.
For more lists done by the InSession Film crew and other guests, be sure see our Top 3 Movie Lists page.