List: Top 3 Performances by Musicians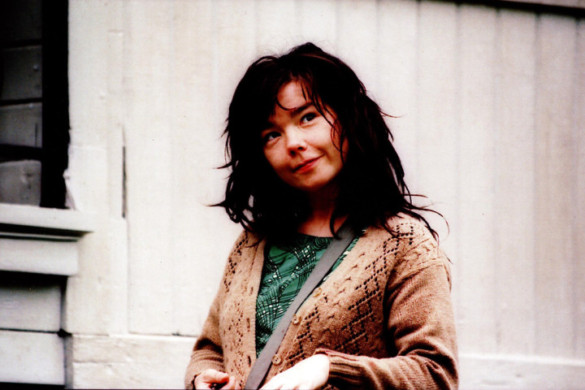 This week on Episode 343 of the InSession Film Podcast, inspired by Hustlers, we thought it would be fun to discuss our favorite performances by musicians in film. It may not be their first passion, but there have been many tour de force performances in film by musicians over the years. Some have won Oscars. Others have been nominated for Oscars. And some are simply great, if not all-time, performances despite having no awards recognition. So, there are plenty to choose from for this list and we had some great fun with it. That said, what would be your Top 3?
(Note: Please keep in mind that we each had different criteria for our selections)
JD
1) Glen Hansard / Marketa Irglova – Once
2) Ben Dickey – Blaze
3) Doris Day – The Man Who Knew Too Much
Brendan
1) Björk – Dancer in the Dark
2) Cher – Moonstruck
3) Frank Sinatra – The Manchurian Candidate
Honorable Mentions (Combined)
Awkwafina – The Farewell
Lady Gaga – A Star is Born
Barbara Streisand – Funny Girl / The Way We Were
Debbie Harry – Videodrome
Eminem – 8 Mile
Ice Cube – Boyz n the Hood
Selena Gomez – Spring Breakers
Tim McGraw – Friday Night Lights / The Blind Side
Janelle Monáe – Moonlight
Mary J. Blige – Mudbound
Queen Latifah – Chicago
Justin Timberlake – The Social Network
Jennifer Hudson – Dreamgirls
Beyoncé – Dreamgirls
Mariah Carey – Precious
Hailee Steinfeld – The Edge of Seventeen
David Bowie – The Man Who Fell To Earth
Andre 3000 – High Life
Snoop Dog – The Beach Bum
LL Cool J – Deep Blue Sea / Any Given Sunday
Adam Levine – Begin Again
Mandy Moore – A Walk to Remember
Gwen Stafani – The Aviator
Lenny Kravitz – The Hunger Games
Redman / Method Man – How High
Keith Richards – The Pirates of the Caribeean: At World's End
Ludacris – Hustle & Flow
Childish Gambino – Solo: A Star Wars Story
Whitney Houston – The Bodygaurd
Jennifer Lopez – Out of Sight
Will Smith – Ali
Mark Wahlberg – Boogie Nights
Hopefully you guys enjoyed our lists and if you agree or disagree with us, let us know in the comment section below. Clearly there are a lot of other characters to consider for this list that we skipped over for one reason or another. That being said, what would be your Top 3? Leave a comment in the comment section or email us at [email protected].
For the entire podcast, click here or listen below.
For more lists done by the InSession Film crew and other guests, be sure see our Top 3 Movie Lists page.