List: Top 3 Palme d'Or Winners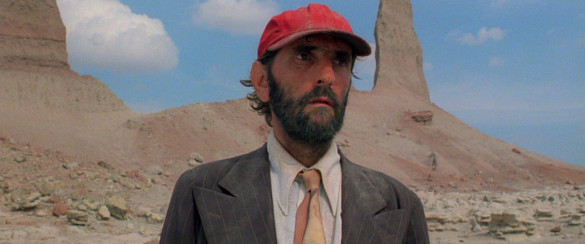 This week on Episode 223 of the InSession Film Podcast, we discussed our favorite winners of the Palme d'Or, the top prize given out each year at the Cannes Film Festival. And with the 2017 Cannes Film Festival wrapping last weekend, we thought it would be appropriate to discuss, not just the festival itself, but the best films to ever win the Palme d'Or. The award originated back in 1939, so there are a lot of winners to choose from, including some of the best films of all-time.
On that note, what movies would make your list? Here are the one's that made ours:
*Keep in mind we have different criteria for each of our lists*
*We also included the Grand Prix du Festival International du Film – the top Prize at Cannes from 1939–54 and also 1964–74*
JD
1) Paris, Texas
2) The Third Man
3) Blue is the Warmest Color
Brendan
1) The Umbrellas of Cherbourg
2) Apocalypse Now
3) Farewell My Concubine
Honorable Mentions (Combined)
The Tree of Life, Pulp Fiction, Taxi Driver, The Conversation, Barton Fink, Rome, Open City, The Lost Weekend,
The Piano, The Pianist, The Son's Room, Dancer in the Dark, 4 Months, 3 Weeks and 2 Days, The Wages of Fear, Sex, Lies, and Videotape, Brief Encounter, I, Daniel Blake
Hopefully you guys enjoyed our lists and if you agree or disagree with us, let us know in the comment section below. Due to the very personal nature of this list, the possibilities are endless. That being said, what would be your Top 3? Leave a comment in the comment section or email us at [email protected].
For the entire podcast, click here or listen below.
For more lists done by the InSession Film crew and other guests, be sure see our Top 3 Movie Lists page.