List: Top 3 Nostalgic Blinder Movies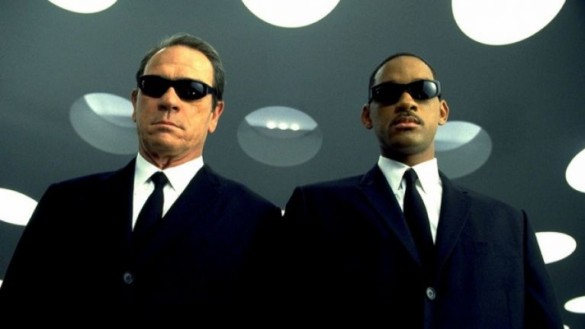 This week on Episode 392 of the InSession Film Podcast, inspired by our review of Batman Forever, we discussed our Top 3 nostalgic blinder movies. This was a very rewarding exercise. It's always fun to look back at our childhood's and examine the films that helped shape us into who we are now. Many of those films hold special places in our hearts and we'll defend them regardless of their objective quality. And that's the heart of our lists this week. Perhaps more subjective than usual, but it was a joy to go back in time and cuddle up to our nostalgia as we talk about the films that meant the world to us as kids. That said, here are our lists:
(Note: Please keep in mind that we each had different criteria for our selections)
JD
1) Men in Black
2) The Rock
3) My Girl
Jay
1) The Fox and the Hound
2) Rookie of the Year
3) Muppets from Space
Honorable Mentions (Combined)
Top Gun, The Lion King, Mulan, Bad Boys, Bad Boys II, Independence Day, I Robot, Teenage Mutant Ninja Turtles, Space Jam, Rush Hour, The Boondock Saints, Pearl Harbor, Batman Forever, Angles in the Outfield, Jumanji, Antz, Small Soldiers, Homeward Bound, Free Willy, The Sandlot, The Little Rascals, Aladdin and the King of Thieves, The Mighty Ducks, D2, A Goofy Movie, Jungle 2 Jungle, Man of the House, Air Bud, The Pagemaster, The Rescuers Down Under, Milo and Otis, The Kid (2001)
Hopefully you guys enjoyed our lists and if you agree or disagree with us, let us know in the comment section below. A topic like this is going to be very subjective given its personal nature, so it's very likely your list will be different than ours. That being said, what would be your Top 3? Leave a comment in the comment section or email us at [email protected].
For the entire podcast, click here or listen below.
For more lists done by the InSession Film crew and other guests, be sure see our Top 3 Movie Lists page.