List: Top 3 Movies That Wears Its Influences On Its Sleeves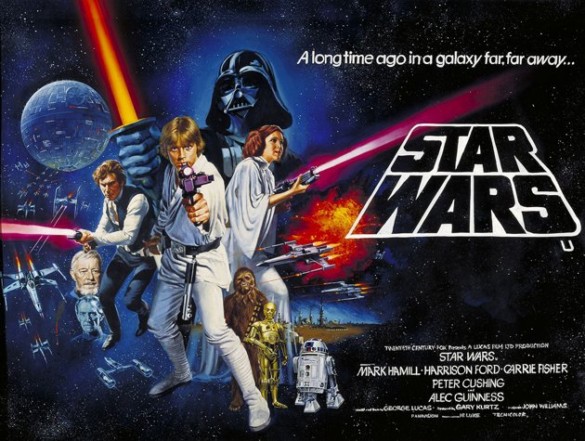 This week on Episode 212 of the InSession Film Podcast, inspired by the marketing of Kong: Skull Island and its blatant homage to Apocalypse Now, we decided to talk about our favorite movies that wears its influences heavily on its sleeves. This specific exercise is a little bit tricky, given all the criteria that one could look at when deciding on what qualifies as "influences" and if that's a good thing. For example, one could argue that the Apocalypse Now flavor in Kong: Skull Island works for that film, while others could find it terribly distracting. The room for subjectivity really is more vast here than it typically is for our lists. That said, we had fun diving into all the layers and discussing films that wears its influences heavily, and why that's a good thing for those films.
On that note, which movies would make your list? Here are the one's that made ours:
*Keep in mind we have different criteria for our lists as well*
JD
1) Resevior Dogs
2) Hail, Caesar
3) Pacific Rim
Brendan
1) Magnolia
2) Apu Trilogy
3) Star Wars
Lee
1) Iron Man
2) I, Robot
3) The Last Starfighter
Honorable Mentions (Combined)
Godzilla (2014), La La Land, Hot Fuzz, O Brother Where Art Thou, Halloween, Black Swan, Star Wars: The Force Awakens, Super 8, Thor, Disturbia
Hopefully you guys enjoyed our lists and if you agree or disagree with us, let us know in the comment section below. As mentioned above, this list leaves a lot of room for subjectivity, so there are a billion other films that could make this list, depending on your criteria and tastes. That being said, what would be your Top 3? Leave a comment in the comment section or email us at insessionfilm@gmail.com.
For the entire podcast, click here or listen below.
For more lists done by the InSession Film crew and other guests, be sure see our Top 3 Movie Lists page.