List: Top 3 Movie Symbols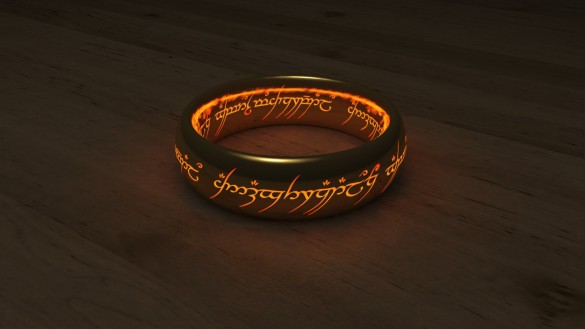 This week on the InSession Film Podcast, we reviewed the latest film to explore Neverland, Pan. In Pan, Peter wears a symbol around his neck, "the pan", which becomes a symbol of hope for the lost boys of Neverland. Symbolism has always been littered in art and film since the beginning of the medium and many films have featured macguffins or symbols as a way to reflect those thematic notions that the characters would experience within the worlds that they come from. Some are more thematic than others, but we came up with some solid movie symbols to discuss.
That being said, what Top 3 movie symbols would make your list? Here are the one's that made ours:
*Keep in mind we have different criteria for our lists as well
JD
1) The One Right – The Lord of the Rings
2) Lightsabers – Star Wars
3) Writing of "Andy" on Toys – Toy Story
Brendan
1) Monolith – 2001: A Space Odyssey
2) Origami Unicorn – Blade Runner
3) Devils Tower – Close Encounters of the Third Kind
Beth
1) The Deathly Hallows Symbol – Harry Potter
2) The Rebel Alliance Symbol – Star Wars
3) The Dark Mark – Harry Potter
Honorable Mentions (Combined)
Briefcase – Pulp Fiction, Rosebud – Citizen Kane, Hat / Whip – Indiana Jones, The Lightening Scar – Harry Potter, Table Top – Inception, Wilson – Castaway,
Hopefully you guys enjoyed our lists and if you agree or disagree with us, let us know in the comment section below. The great thing about symbols and what they represent, is that it's very subjective and the view gets to decide what it means for them. Meaning, this list is about endless. That being said, what would be your Top 3? Leave a comment in the comment section or email us at [email protected].
For the entire podcast, click here or listen below.
For more lists done by the InSession Film crew and other guests, be sure see our Top 3 Movie Lists page.