List: Top 3 Movie Soundtracks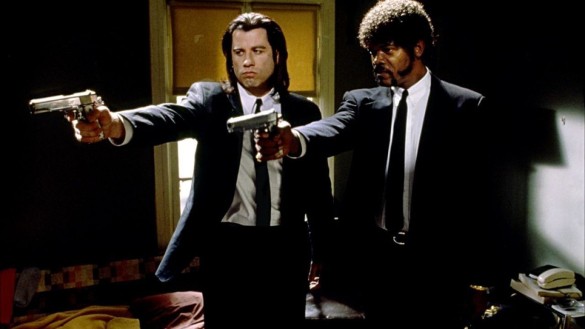 This week on the InSession Film Podcast, inspired by John Carney and his new film Sing Street, we discussed our Top 3 movie soundtracks. This list was absolutely daunting. There are a million movie soundtracks that would be worth mentioning, let alone trying to narrow it down to a top 3, which was damn near impossible. We are also big music junkies when it comes to film, making this exercise even more difficult for us. All of that said, this was still a lot of fun and a topic we could have talked on for hours.
On that note, what movie soundtracks would make your list? Here are the one's that made ours:
*Keep in mind we have different criteria for our lists as well*
JD
1) Inside Llewyn Davis
2) Beauty and the Beast
3) Top Gun
Brendan
1) The Graduate
2) Jackie Brown
3) Magnolia
Dana
1) Top Gun
2) Dazed & Confused
3) The Lost Boys
Honorable Mentions (Combined)
Do the Right Thing, Chi-Raq, Pulp Fiction, Reservoir Dogs, O Brother, Where Art Thou?, Goodfellas, The Wizard of Oz, Singin' in the Rain, The Lion King, 2001 (A Space Odyssey), Trainspotting, Once, Dirty Dancing, Remember the Titans, Garden State, Purple Rain, Batman, Boogie Nights, 500 Days of Summer, Drive, Breakfast Club, Almost Famous, Everybody Wants Some!!, Boyhood, The Great Gatsby, Guardians of the Galaxy
As a side note, pick any great director and a number of his/her films have superb soundtracks that we could have listed as honorable mentions.
Hopefully you guys enjoyed our lists and if you agree or disagree with us, let us know in the comment section below. There are obviously a billion other soundtracks that we didn't mention (it would have been a 10-hour podcast!) that could make your list, depending on your criteria. That being said, what would be your Top 3? Leave a comment in the comment section or email us at insessionfilm@gmail.com.
For the entire podcast, click here or listen below.
For more lists done by the InSession Film crew and other guests, be sure see our Top 3 Movie Lists page.