List: Top 3 Moments of Empathy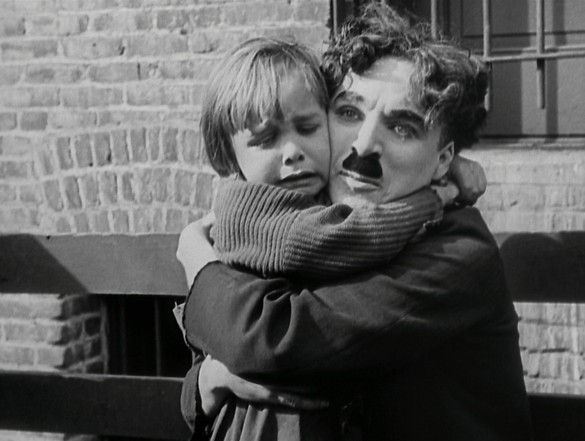 This week on Episode 404 of the InSession Film Podcast, inspired by our review of Edward Scissorhands, we discussed our Top 3 moments of empathy in film. After watching the film again over the weekend, this topic just felt so appropriate to the heart of it. However, this is somewhat of an impossible task. Movies are so often full of empathy that we really could have considered just about every movie ever made. So narrowing it down even further to moments or scenes is just about as difficult as any list we've ever done. As noted about, while we are very happy with how our lists turned out, we want to do this list again. It's a notion very much up our ally, and given its denseness, it just makes sense to delve into again in the future. But even this time around, we had a great time talking about empathy and some great scenes that demonstrate its power. That said, here are our lists:
(Note: Please keep in mind that we each had different criteria for our selections)
JD
1) The Tramp Showing Empathy to Abandoned Child – The Kid
2) Ending Scene – White God
3) Mr. Perlman's Speech To His Son – Call Me by Your Name
Brendan
1) Ending Scene – Paddington 2
2) Lunch Scene – A Beautiful Day in the Neighborhood
3) Tears In Rain – Blade Runner
Honorable Mentions (Combined)
Various moments in these films – How to Train Your Dragon, Toy Story, Schindler's List, Mad Max: Fury Road, The Shawshank Redemption, City Lights, Shoplifters, In the Mood for Love, Persona, E.T. the Extra Terrestrial and pretty much every other film we love
Hopefully you guys enjoyed our lists and if you agree or disagree with us, let us know in the comment section below. A topic like this can be cumbersome given the vast amount of great movies and moments that fit the criteria. However, we did our best to lay those that stood out to us among the sea of options. And that means your list may not look like ours. So, what would be your Top 3? Leave a comment in the comment section or email us at insessionfilm@gmail.com.
For the entire podcast, click here or listen below.
For more lists done by the InSession Film crew and other guests, be sure see our Top 3 Movie Lists page.