List: Top 3 Creative Marketing Campaigns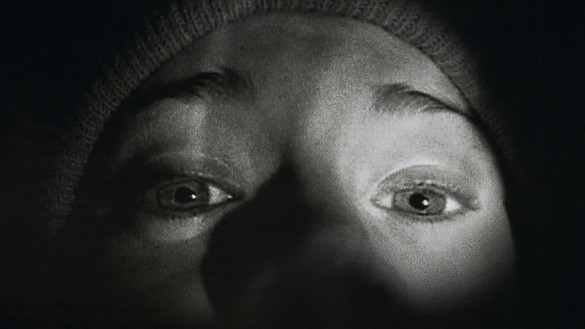 This week on the InSession Film Podcast, we discussed and reviewed 10 CLoverfield Lane, the pseudo-sequel to 2008's Cloverfield. The marketing for both Cloverfield and now 10 Cloverfield Lane has been quite interesting. The first Cloverfield had some great viral marketing behind it that created some great buzz for the film. As for 10 Cloverfield Lane, there was ZERO marketing until January, just two months before the film's release. So with that as our inspiration, we looked at some of our favorite marketing campaigns we've seen over the years.
That being said, what marketing campaigns would make your list? Here are the one's that made ours:
*Keep in mind we have different criteria for our lists as well*
JD
1) The Marvel Cinematic Universe end credit teasers
2) Hans Zimmer, Pharrell and The Magnificent Six concert for The Amazing Spider-Man 2
3) Sacha Baron Cohen always in character for Borat
Brendan
1) First trailer for Star Wars: The Phantom Menace
2) Ambiguous marketing for Inception
3) Kwik-E Marts / other viral marketing for The Simpsons Movie
Daniel
1) Theater experience for The Tingler
2) Viral videos for The Blair Witch Project
3) Pi has first website dedicated to film marketing
Honorable Mentions (Combined)
Trailer for Star Wars: The Force Awakens
All marketing for Deadpool
A team divided campaign for Captain America: Civil War
Hitchcock closes theater doors / original nine-minute trailer for for Psycho
Viral websites for Transformers: Revenge of the Fallen
Viral marketing for Cloverfield
I Believe in Harvey Dent / The Joker marketing for The Dark Knight
Marketing for District 9
Secrecy for Super 8
Tinder account created for Ex Machina
Hopefully you guys enjoyed our lists and if you agree or disagree with us, let us know in the comment section below. There are obviously a lot of other marketing campaigns we missed, and as we mentioned, we are kind of limited to our lifetime in some ways. That being said, what would be your Top 3? Leave a comment in the comment section or email us at [email protected].
For the entire podcast, click here or listen below.
For more lists done by the InSession Film crew and other guests, be sure see our Top 3 Movie Lists page.