List: Top 3 Characters to Spend Quarantine With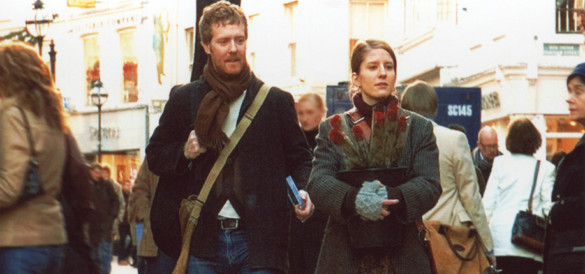 This week on Episode 374 of the InSession Film Podcast, inspired by current circumstances, we discussed our Top 3 characters to spend quarantine with during a pandemic. These are unprecedented times and quarantining ourselves is the most important thing at the moment. Many of us have been at home for over a month or so at this point, and we thought it would be fun to talk about the movie characters that we would want to be at home with us as we social distance. There are, obviously, thousands of fascinating characters to choose from, so there are a few different angles to approach this list from. Hopefully we came up with some clever picks that you all enjoy. That said, here are our lists:
(Note: Please keep in mind that we each had different criteria for our selections)
Brendan
1) Guy / Girl – Once
2) Lester Bangs – Almost Famous
3) Carl Casper – Chef
Ryan
1) Remy – Ratatouille
2) Samantha – Her
3) Celine – Before Trilogy
Honorable Mentions (Combined)
Anything Charlie Chaplin
Wall-E – Wall-E
Doug the Dog – Up
TARS – Interstellar
Jiminy Cricket – Pinocchio
Genie – Aladdin
Rob Gordon – High Fidelity
Rick Dalton / Cliff Booth – Once Upon a Time in Hollywood
Paddington – Paddington
R.P. McMurphy – One Flew Over the Cuckoo's Nest
Ed Bloom – Big Fish
Ed Wood – Ed Wood
Brendan / Dale – Step Brothers
Muppets – The Muppets
John Wick – John Wick
The Bride – Kill Bill
Luke Skywalker – Star Wars: The Last Jedi
Mary Poppins – Mary Poppins
The Weasley's – Harry Potter
Tony Stark – Iron Man
Bruce Wayne – Batman
Doc Brown – Back to the Future
Tim – About Time
Llewyn Davis – Inside Llewyn Davis
Benoit Blanc – Knives Out
Steve Coogen / Rob Bryden – The Trip Trilogy
Moondog – The Beach Bum
Buzz / Woody – Toy Story
Andy – The 40 Year-Old Virgin
Jo March – Little Women
Hopefully you guys enjoyed our lists and if you agree or disagree with us, let us know in the comment section below. As is the case with a topic like this, depending on your tastes and criteria, your list could end up being very different than what we talked about. That being said, what would be your Top 3? Leave a comment in the comment section or email us at [email protected].
For the entire podcast, click here or listen below.
For more lists done by the InSession Film crew and other guests, be sure see our Top 3 Movie Lists page.