List: Top 3 Cate Blanchett Scenes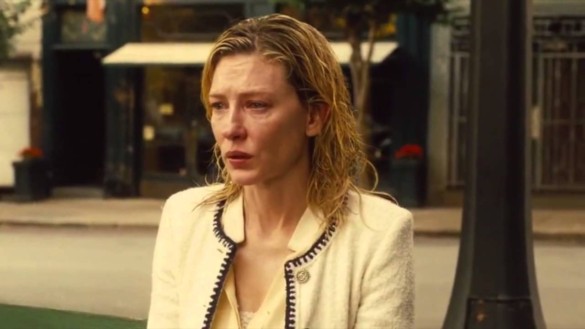 This week on Episode 339 of the InSession Film Podcast, inspired by Where'd You Go, Bernadette, we decided to talk about our favorite scenes featuring the great Cate Blanchett. This was probably one of the more fun exercises we did all summer. It was as challenging as any topic we've covered, but getting to praise and discuss the best scenes of Blanchett was pure joy. There are so many options to consider and we did our best to narrow down some of her most memorable work. That said, what would be your Top 3?
(Note: Please keep in mind that we each had different criteria for our selections)
JD
1) Custody Case Scene – Carol
2) Babysitting Scene – Blue Jasmine
3) Frodo Offers Galadrial the One Ring – The Fellowship of the Ring
Brendan
1) Bench Scene – Blue Jasmine
2) Golfing Scene – The Aviator
3) Carol Meets Therese – Carol
Kolby
1) Sheba Confronts Barbara – Notes on a Scandal
2) First Time in Plane – The Aviator
3) Car Ride – I'm Not There
Honorable Mentions (Combined)
Various other scenes in I'm Not There, Carol, Truth, Cinderella, Knight of Cups, Ocean's 8, Thor: Ragnarok, How to Train Your Dragon 2, Hanna, Robin Hood, Notes on a Scandal, Babel, Elizabeth, The Gift, The Curious Case of Benjamin Button, The Two Towers, Bandits
Hopefully you guys enjoyed our lists and if you agree or disagree with us, let us know in the comment section below. As mentioned above, there are a lot of scenes to consider given Blanchett's prowess as an actress, so there's a great chance we missed some great scenes that may be on your list. That being said, what would be your Top 3? Leave a comment in the comment section or email us at [email protected].
For the entire podcast, click here or listen below.
For more lists done by the InSession Film crew and other guests, be sure see our Top 3 Movie Lists page.