List: Top 3 Cat & Mouse films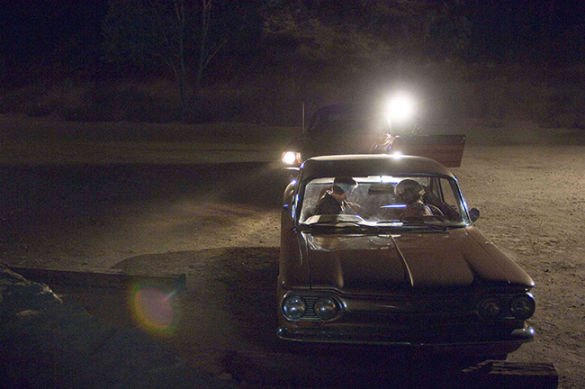 This week on Episode 480 of the InSession Film Podcast, inspired by our review of Catch Me If You Can, we discuss our favorite "cat and mouse" movies. These type of movies have been a staple in Hollywood since the beginning of the industry, so it's amazing that we haven't done this topic over the years as there are countless films to consider for this exercise. Oftentimes they're very entertaining, full of mystery and suspense, and have such a wide appeal. It wasn't easy narrowing down the chopping block, however it did make for an interesting conversation. That said, here are our lists:
(Note: Please keep in mind that we each had different criteria for our selections)
Brendan
1) Fargo
2) The Fugitive
3) Zodiac
Jay
1) Blackhat
2) The Fugitive
3) Oldboy
Mitchell
1) Zodiac
2) No Country For Old Men
3) I Saw the Devil
Honorable Mentions (Combined)
The Departed, The French Connection, Cape Fear, Duel, Minority Report, The Silence of the Lambs, The Game, Se7en, Insomnia, Momento, Elle, Ex Machina, Don't Breathe, The Matrix, Ocean's Twelve, A Simple Plan
Hopefully you guys enjoyed our lists and if you agree or disagree with us, let us know in the comment section below. There are certainly many more "cat and mouse" movies that could eligible for your lists. That being said, what would be your Top 3? Leave a comment in the comment section or email us at [email protected].
For the entire podcast, click here or listen below.
For more lists done by the InSession Film crew and other guests, be sure see our Top 3 Movie Lists page.