List: Top 3 Best Uses of Song in Film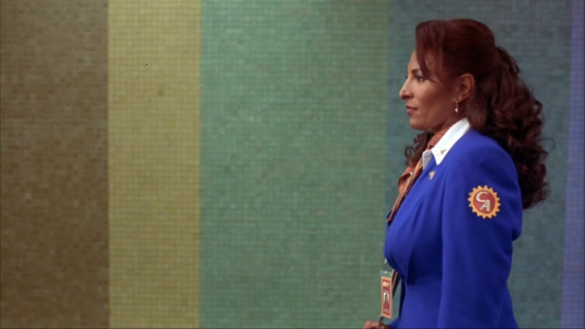 This week on Episode 246 of the InSession Film Podcast, inspired by Marvel's latest Thor: Ragnarok, we discussed the best uses of song in film. As many of you pointed out on Twitter over the weekend, this was an impossible list to narrow down to a Top 3. There are about a million options out there for this list, and it's very subjective depending on your musical tastes and how you perceive the effectiveness of the music in the film. That said, we did our best to conjure some great picks that we hope you enjoy. On that note, what movies would make your list?
Here are the one's that made ours:
**Please keep in mind that we each had different criteria for our selections**
JD
1) Warrior – "About Today" / The National
2) Almost Famous – "Tiny Dancer" / Elton John
3) Ferris Bueller's Day Off – "Twist and Shout" / The Beatles
Brendan
1) Jackie Brown – "Across 110th Street" / Bobby Womack
2) Apocalypse Now – "The End" / The Doors
3) Almost Famous – "Tiny Dancer" / Elton John
Daryl
1) Goodfellas – "Gimme Shelter" / The Rolling Stones
2) Lock, Stock and Two Smoking Barrels – "The Boss" / James Brown
3) Back to the Future – "The Power of Love" / Huey Lewis and the News
Taylor
1) Step Brothers – "Sweet Child of Mine" / Guns N' Roses
2) Casino "House of the Rising Sun" / The Animals
3) Rushmore – "A Quick One, While He's Away" / The Who
Honorable Mentions (Combined)
High Fidelity – "Dry the Rain" / The Beta Band
Frank – "I Love You All" / Michael Fassbender
Summer of Sam – "Baba O'Riley" / The Who
The Kings Speech – "Symphony No. 7 – II" / Beethoven
Wayne's World – "Bohemian Rhapsody" / Queen
Fight Club – "Where Is My Mind" / The Pixies
The Matador – "All These Things That I've Done" / The Killers
Spring Breakers – "Everytime" / Brittany Spears
Mommy – "Experience" / Ludovico Einaudi
Stoker – "Summer Wine" / Nancy Sinatra and Lee Hazlewood
Girlhood – "Diamonds" / Rihanna
The Skeleton Twins – "Nothing's Gonna Stop Us Now" / Starship
Spider-Man 2 – "Raindrops Fallin On My Head" / BJ Thomas
The Exorcist – "Tubular Bells" / Mike Oldfield
Pulp Fiction – "You Can Never Tell" / Chuck Berry
Pulp Fiction – "Surf Rider" / The Lonely One's
Reservoir Dogs – "Stuck in the Middle With You" / Stealers Weheel
Shaun of the Dead – "Don't Stop Me Now" / Queen
Back to the Future – "Johnny B. Goode" / Chuck Berry
Guardians of the Galaxy – "Come and Get Your Love" / Redbone
Guardians of the Galaxy – "Hooked On A Feeling" / Blue Swede
Do the Right Thing – "Fight the Power" / Public Enemy
Say Anything – "In Your Eyes" / Peter Gabriel
Top Gun – "Highway to the Dangerzone" / Kenny Loggins
Ex Machina – "Get Down It's Saturday Night" / Oliver Cheatham
American Psycho – "Hip To Be Square" / Huey Lewis and the News
Zodiac – "Hurdy Gurdy Man" / Donovan
Boogie Nights – "Sister Christian" / Night Ranger
Boogie Nights – "Jesse's Girl" / Rick Springfield
(500) Days of Summer – "You Make My Dreams" / Hall and Oates
The Watchman – "The Times They Are A-Changin'" / Bob Dylan
Dr. Strangelove – "We'll Meet Again" / Vera Lynn
Risky Business – "Old Time Rock n' Roll" / Bob Segar
The Departed – "I'm Shipping Off to Boston" / Dropkick Murphys
The Boondock Saints – "The Blood of Cu Chulainn" / Mychael Danna, Jeff Danna
Hopefully you guys enjoyed our lists and if you agree or disagree with us, let us know in the comment section below. As noted above, there are countless options for this list depending on your own musical tastes and criteria. That being said, what would be your Top 3? Leave a comment in the comment section or email us at insessionfilm@gmail.com.
For the entire podcast, click here or listen below.
For more lists done by the InSession Film crew and other guests, be sure see our Top 3 Movie Lists page.