List: Top 10 Most Anticipated Films of 2019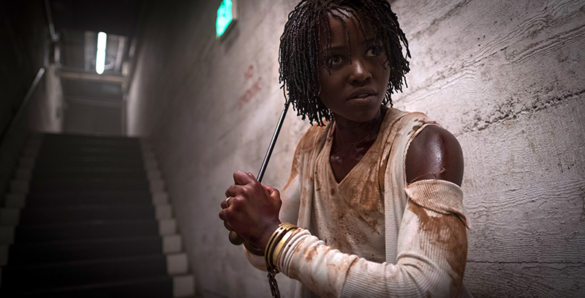 This week on Episode 309 of the InSession Film Podcast, we discussed our Top 5 most anticipated films of 2019. It's a new year and that means there are a lot of new movies for us to look forward to this year. 2018 was a spectacular year for film and it should be really exciting to see how or if that progression continues into 2019. In terms of mainstream entertainment, Disney will be (Lion) King this year. With films such as The Lion King, Aladdin, Toy Story 4, Star Wars: Episode IX, Avengers: End Game, Captain Marvel, and a few others, it's going to be a huge year for the mouse house. The indie circuit looks quite appealing as well with films from new and promising directors and veterans alike. We had a lot to discuss here and it was fun talking about what the year has to offer.
For the sake of this post, we are going to list our Top 5 selections as heard on the show, but additionally we are going to list our full Top 10 most anticipated films of 2019.
**Note: Please keep in mind that we each had different criteria for our selections. Particularly we excluded Avengers: Eng Game, Star Wars: Episode IX, and The Beach Bum for reasons mentioned on the show.
JD
1) Us
2) Wendy
3) How to Train Your Dragon 3
4) The Lighthouse
5) The Truth
6) Joker
7) First Cow
8) The Nightingale
9) Everything Everywhere All At Once
10) Godzilla: King of the Monsters
Brendan
1) The Lighthouse
2) High Life
3) How to Train Your Dragon 3
4) The Dirt
5) All You Need Is Love
6) Ad Astra
7) Rocketman
8) Pet Semetary
9) The Irishman
10) Midsommar
Honorable Mentions (Combined)
Avengers: End Game, Star Wars: Episode IX, The Beach Bum, Jojo Rabbit, Little Women, The Hunt, Transit, Downhill, You Are My Friend, Triple Frontier, Once Up a Time in Hollywood , The Irishman, Knives Out, The Last Thing He Wanted , Roads, The White Crow, Uncut Gems, Parasite, The Woman in the Window, The Trial of the Chicago 7, The Kitchen, Waves, Ema , Untitled Noah Baumbach, The King , Ragegund, Velvett Buzzsaw, The Laundromat, The Dead Don't Die, Lucy in the Sky, Shirley, Everybody Knows, Where'd You Go Bernadette, The Boy Who Harnessed the Wind, Ford v Ferrari, Flarsky, Gemini Man, Chaos Walking, Under the Silver Lake, 3 Faces, The Lion King, Captain Marvel, Toy Story 4, Spider-Man: Far From Home, It: Chapter 2, The Lego Movie 2, John Wick: Chapter 3 – Parabellum, Dark Phoenix, MIB International
Hopefully you guys enjoyed our lists and if you agree or disagree with us, let us know in the comment section below. There are obviously many more films coming out this year that we didn't have time to mention. That is to say, your list could look very different than ours given the amount of great potential that we could see in 2019. That being said, what would be your Top 5? Leave a comment in the comment section or email us at [email protected].
For the entire podcast, click here or listen below.
For more lists done by the InSession Film crew and other guests, be sure see our Top 3 Movie Lists page.