List: Top 10 Most Anticipated Films of 2018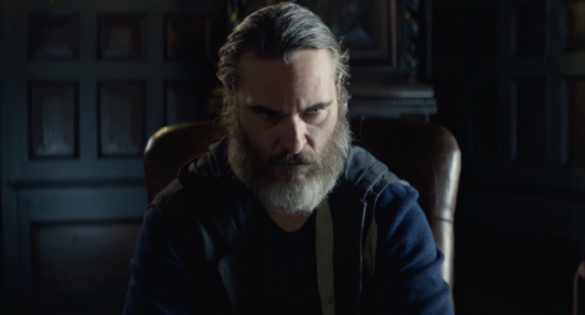 This week on Episode 258 of the InSession Film Podcast, we discussed our Top 5 most anticipated films of 2018. It's a new year and that means there are a lot of new movies for us to look forward to this year. Given the cultural changes that we saw in 2017, it should be really exciting to see how or if that progression continues to build momentum. In terms of mainstream entertainment, Black Panther and A Wrinkle in Time seem to have a lot to offer in that regard. Other big blockbusters like Avengers: Infinity War and Mission: Impossible look really fun too. The indie circuit looks very good as well in 2018 – especially if you're a Joaquin Phoenix fan (and let's be honest, you should be). So with that in mind, we had a lot to discuss here and it was fun talking about what the year has to offer.
For the sake of this post, we are going to list our Top 5 selections as heard on the show, but additionally we are going to list our full Top 10 most anticipated films of 2018.
**Please keep in mind that we each had different criteria for our selections**
JD
1) Avengers: Infinity War
2) Wildlife
3) Isle of Dogs
4) Widows
5) First Man
6) You Were Never Really Here
7) The Incredibles 2 / Ralph Breaks the Internet
8) Roma
9) The Beach Bum
10) Serenity
Brendan
1) You Were Never Really Here
2) Hereditary
3) Mission: Impossible – Fallout
4) A Wrinkle in Time
5) Roma
6) Suspiria
7) The Beach Bum
8) Hold the Dark
9) If Beale Street Could Talk
10) Widows
Matt
1) Widows
2) If Beale Street Could Talk
3) God Particle
4) Disobedience
5) Ocean's 8
Honorable Mentions (Combined)
Black Panther, Ant-Man and the Wasp, Solo: A Star Wars Story, Venom, Pacific Rim 2, Aquaman, X-Men: Dark Phoenix, The Irishman, The Nightingale, How to Talk to Girls at Parties, Mid 90's, Don't Worry – He Won't Get Far on Foot, Mary Magdalene, The Sisters Brothers, Annihilation, The Other Side of the Wind, Under the Silver Lake, Mute, Unsane, Where'd You Go Bernadette, Bad Times at the El Royale, Mary Queen of Scots, Holmes and Watson, Tully, Backseat, Wendy, Slice, Boy Erased, Damsel, The Little Stranger, The White Crow, Cold War, Black Klansman, A Quiet Place, Sorry to Bother You, Christopher Robin, The Predator, Deadpool 2, Mary Poppins Returns
Hopefully you guys enjoyed our lists and if you agree or disagree with us, let us know in the comment section below. There are obviously many more films coming out this year that we didn't have time to mention. That is to say, your list could look very different than ours given the amount of great potential that we could see in 2018. That being said, what would be your Top 5? Leave a comment in the comment section or email us at insessionfilm@gmail.com.
For the entire podcast, click here or listen below.
For more lists done by the InSession Film crew and other guests, be sure see our Top 3 Movie Lists page.